Sometimes, Wall Street writes off the stuff that teenagers love as irrelevant because, well, teenagers don't have any money. Thus, their financial impact is relatively muted.
But that stance seems to lack scope.
While teenagers are today's broke consumers, they are also tomorrow's big spenders. Eventually, they grow up, they get jobs, they have salaries, and their spending fuels the economy.
Therefore, if the teenage demographic is in love with your product today when they don't have any money, that doesn't mean much. But if that love persists into tomorrow when they do have money, then that is very meaningful.
With that in mind, here are three stocks behind the products and brands that teenagers are in love with.
Compare Brokers
Teen Stocks to Buy: Adidas (ADDYY)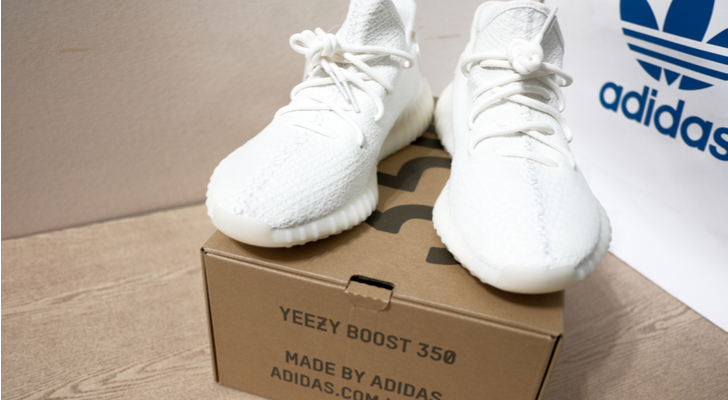 Source: Shutterstock
Nike Inc (NYSE:NKE) is the king of the athletic retail market and has been so for the past two decades.
But the kids don't like Nike as much as they used to. Instead, the hottest brand in athletic retail right now is Adidas (OTCMKTS:ADDYY). Don't believe me? Just look at the numbers.
In Piper Jaffray's semi-annual Taking Stock With Teens survey, Adidas has seen its mind-share consistently grow over the past several years while Nike's mind-share has slipped. In the most recent Spring 2018 survey, Nike's mind-share continued to drop while Adidas' mind-share hit a new peak.
Also, 5 years ago Nike used to be searched on the internet more than twice as much as Adidas, according to Google Trends. Today, Nike's relative search interest lead has dwindled to under 40%.
Not surprisingly, NPD has also found that Adidas shoes are finally starting to sell on par with Nike shoes. For the first time in memory, Adidas had two shoes crack the top-10 selling sneakers list in 2017.
If you look at what is driving this upswing in popularity, you'll understand why Adidas still has more room to run. The company has leveraged celebrity endorsements in connection with athlete endorsements to pivot from being a performance brand with niche appeal to being a lifestyle brand with mass appeal.
While Nike and others are trying to catch up, they are simply way behind Adidas in terms of lifestyle coolness. Plus, if the brand adds high-profile rapper Drake to its line-up of celebrity endorsers, then Adidas will be nearly untouchable in the lifestyle category.
ADDYY stock has had quite a run as its millennial popularity has surged. But that run has paused briefly. Given underlying trends in the athletic retail market, it looks like its only a matter of time before the rally resumes.
Compare Brokers
Teen Stocks to Buy: Snap (SNAP)
Source: Shutterstock
All the Snap Inc (NYSE:SNAP) bulls went into hiding after the company's most recent earnings report. And with good reason.
The quarter was awful. Revenue growth decelerated and is expected to decelerate meaningfully again next quarter. User growth is next to nothing considering how small the platform is. Profitability remains a massive question mark.
But beyond the headline financial mess, management did say that average time spent on the platform remained in excess of 30 minutes per day. That is a big number. It's bigger than any other social media platform outside of Facebook (NASDAQ:FB).
Who is on Snapchat 30 minutes per day? Almost exclusively teens. According to Piper Jaffray's Taking Stock With Teens survey, Snapchat is the most popular social media app among teenagers by a mile (45% mind-share versus 26% for second-place Instagram, 9% for third-place Twitter (NYSE:TWTR) and 8% for fourth-place Facebook).
Thus, Snapchat remains a high-engagement platform for the teenage demographic. As such, while pipeline dreams of world domination and 500 million-plus users have been washed away, the company's core value proposition of offering deep engagement within a specific demographic remains solid.
Consequently, advertisers seeking max engagement among teenagers will flock to the platform en masse, meaning that the outlook for SNAP stock going forward isn't as dour as everyone makes it out to be.
Compare Brokers
Teen Stocks to Buy: Netflix, Inc. (NFLX)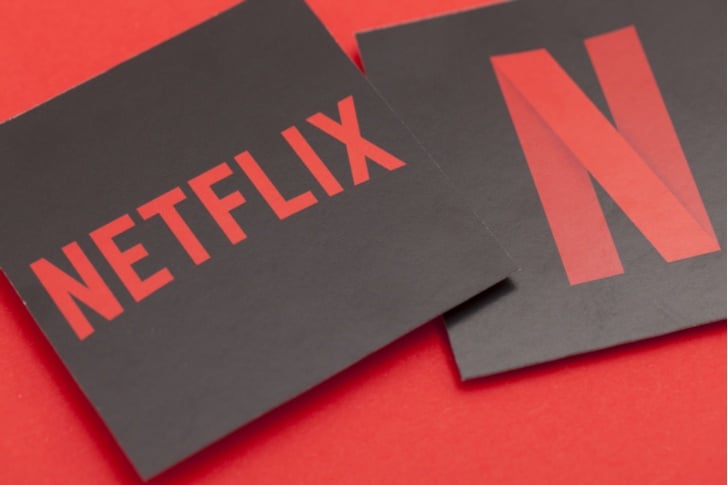 Source: Shutterstock
Another big winner in the teenage demographic is Netflix (NASDAQ:NFLX).
The death of cable isn't exaggerated among the teenager demographic. According to research from Trendera, U.S. teens watch twice as much Netflix as cable TV. Results from Piper Jaffray's Spring 2018 Taking Stock With Teens survey corroborate this finding, with Netflix's mind-share at nearly 40% and cable TV's mind-share at 20%.
That is pretty wild to think about. Eight years ago, Netflix streaming wasn't even its own business.
Now, teens are consuming Netflix twice as much as cable TV.
Netflix knows this. That is why a whole bunch of their original productions has been centered on teenagers — Stranger Things, 13 Reasons Why, Everything Sucks and Alexa & Katie.
In other words, Netflix is creating content that will only strengthen their leadership position among teenagers. Therefore, they capture the all-important teenager demographic, make those teenagers fall in love with the Netflix offering and then keep them as subscribers for life.
It is a brilliant plan that has worked out well so far (just look at NFLX stock), and will continue to work out over the next several years. So long as Netflix continues to offer an array of quality originals for just $10-15 per month, the company will continue to dominate the entertainment industry, subscriber numbers will continue to impress, and Netflix's stock will continue to head higher.
As of this writing, Luke Lango was long