Note: Subscribers to Avisol Capital Partners Total Pharma Tracker got an early look at this publication.
Welcome to another edition of "3 Things In Biotech You Should Learn Today," a daily digest dedicated to helping you keep pace with the fast-moving world of pharmaceutical and biotechnology research.
Johnson & Johnson gets its prostate cancer approval
Company: Johnson & Johnson (JNJ)
Therapy: Apalutamide
Disease: Nonmetastatic castration-resistant prostate cancer (CRPC)
News: JNJ announced that the FDA has granted approval for its androgen receptor inhibitor apalutamide for the treatment of nonmetastatic yet castration-resistant prostate cancer. This was based on findings from the SPARTAN study, which demonstrated a significant improvement over placebo in terms of metastasis-free survival. This also marks the first approval using this particular endpoint.
Looking forward: A very interesting development, and apalutamide is poised to pair well with JNJ's other prostate cancer blockbuster abiraterone. I find it particularly interesting that a new endpoint is being used to justify approval, as it signals an ongoing readiness for the FDA to open up the criteria it needs for drug approvals.
Overall, this is a strong move for JNJ, although competition in this space may eat away at its market position in the near future.
Amgen looks to the final scientific hurdle in a new leukemia indication
Company: Amgen (AMGN)
Therapy: Blinatumomab
Disease: Acute lymphoblastic leukemia
News: AMGN announced that the FDA will convene an advisory council to discuss its supplemental application for approval of blinatumomab, this one concerning the use of this agent to treat patients whose disease persists at low levels after therapy. This meeting will take place on March 7, 2018.
Looking forward: I find this a very interesting development for AMGN, as well as the treatment of ALL. The use of "minimal residual disease" as a tool to assess efficacy has been gaining ground in recent years, and it's becoming clear that strategies to upscale or downscale treatment based on minimal residual disease status will become very important for patients. For AMGN, I expect that the brunt of market share it's managed to capture has already been so; however, clinicians do still clamor for options for their patients with persistent disease.
This is a good move, and I look forward to March 7 to hear what the advisory committee thinks.
Pfizer fumbles on lung cancer immunotherapy
Company: Pfizer (PFE)
Therapy: Avelumab
Disease: Non-small cell lung cancer (NSCLC)
News: PFE announced results from its pivotal JAVELIN Lung 200 study, which is comparing the PD-L1 inhibitor avelumab to docetaxel in patients with previously treated NSCLC. The overall primary endpoint of OS was not met, which PFE hypothesizes might be related to an unusually high rate of crossover. In patients with mid-to-high PD-L1 expression (50% to over 80%), avelumab demonstrated statistically significant improvements in survival.
Looking forward: PFE has had a difficult time distinguishing avelumab from the other immune checkpoint inhibitors. And unfortunately I'm not sure that these findings will go far in terms of making a big impact. Certainly, the trial isn't a total loss, as there was a subgroup of patients with a clear benefit. But compared with the OAK study, which assessed atezolizumab vs. docetaxel in previously treated patients, one would expect PD-L1 antibodies to perform better now. A high rate of crossover underscores a challenge developers are going to meet, though…when a clinician is sure that another therapy will help, they're going to more quickly switch therapies. In a paradigm where overall survival is the endpoint taken most seriously, this creates a challenge.
I don't think this announcement signals the end of avelumab by any stretch, and as such I don't expect it to impact PFE all that much in the near term.
Author's note: Thank you for taking some time out of your day to read some commentary on recent biotech happenings. I hope you'll consider leaving a comment or a question in the section below! This is one way in which Seeking Alpha is able to gauge the effectiveness of its writers and the platform. So if you want to keep seeing more editions of "3 Things," go ahead and participate!
As I mentioned above, I am now collaborating with Avisol Capital Partners on their Marketplace service known as the Total Pharma Tracker (TPT). Some of my work will be available to TPT subscribers either exclusively, or in advance. I will also collaborate in developing watchlists and other investment essentials. Please subscribe to TPT by clicking on this link – Total Pharma Tracker.
Disclosure: I/we have no positions in any stocks mentioned, and no plans to initiate any positions within the next 72 hours.
I wrote this article myself, and it expresses my own opinions. I am not receiving compensation for it (other than from Seeking Alpha). I have no business relationship with any company whose stock is mentioned in this article.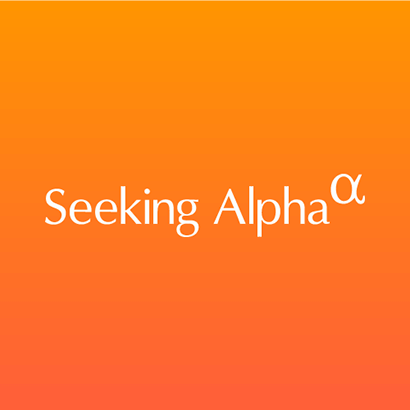 About this article:ExpandAuthor payment: Seeking Alpha pays for exclusive articles. Payment calculations are based on a combination of coverage area, popularity and quality.Tagged: Investing Ideas, Quick Picks & Lists, HealthcareWant to share your opinion on this article? Add a comment.Disagree with this article? Submit your own.To report a factual error in this article, click here