I first wrote about National Holdings Corp. (NASDAQ:NHLD) in this 3/10/2017 article. NHLD had just reported blowout fiscal Q1 earnings and I predicted "higher growth and profitability" for 2017. NHLD certainly delivered in fiscal Q2. They posted very strong earnings driven by record quarterly investment banking revenues. Remarkably, NHLD's stock has ignored all the good news and drifted lower since my last article. This article provides an updated analysis of NHLD and 11 reasons investors should consider the stock. Some potential risks are highlighted in the "what are the major risks" section.
1. Blowout Fiscal Q2 earnings
Fiscal Q2 earnings of 31 cents per share compared very favorably to earnings of 3 cents per share for the prior year. Note that pre-tax earnings of $5.6 million included a $1.8 million non-cash gain due to an adjustment in the NHLDW warrant liability. For mark-to-market accounting purposes, the warrant liability decreased since NHLD's stock traded lower. After adjusting for that item, Q2 earnings were 21 cents per share. This is still 7X as much as the 3 cents per share reported in the prior-year quarterly period.
Revenues were $51.9 million, versus $42.0 million for the second quarter of fiscal 2016. This increase in revenues and profitability was driven by the best ever quarter from the investment banking sector. Investment banking revenues of $16.2 million were more than double the $6.1 million reported for the prior year.
2. Investment banking focus has shifted to biotech
NHLD shifted its investment banking focus to the healthcare sector due to the 4/26/2017 acquisition by Fortress Biotech Inc. (NASDAQ:FBIO). FBIO made a tender offer of $3.25 per share and acquired a majority stake in NHLD. The OPN Capital Markets brand was established shortly afterwards in October 2016 to reflect this new focus. FBIO acts as an incubator for many biotech start-ups that are subsequently taken public. T his helps to create investment banking deal flow for NHLD.
3. New management team has extensive biotech experience
Michael A. Mullen is the President & Chief Executive Officer of National Holdings Corporation. He was brought in by FBIO to reflect the company's new focus. His impressive track record is noted in his executive bio:
"Over more than 25 years, Mr. Mullen has led or participated in over 100 banking transactions that have raised in excess of $1 billion of capital for biotechnology companies."
Fortress Biotech has also brought in a new Chairman to focus NHLD on biotech investment banking. From his executive bio:
"Michael S. Weiss was elected as Chairman of the Board of National Holdings Corporation on September 21, 2016. Mr. Weiss has served as Fortress Biotech's Executive Vice Chairman, Strategic Development since January 2014 and has served as co-vice chairman of Fortress Biotech's board of directors since December 2013. Since 2009, Mr. Weiss has served as Co-Portfolio Manager and Partner of Opus. In 2011, Mr. Weiss co-founded TG Therapeutics, Inc. (NASDAQ: TGTX), a publicly-traded biotechnology company focused on acquiring, developing and commercializing drugs for the treatment of b-cell malignancies. Mr. Weiss currently serves as TG's Chairman, President and Chief Executive Officer. Prior to 2009, Mr. Weiss was Chairman and CEO of Keryx Biopharmaceuticals, Inc. (NASDAQ: KERX) where he helped the company acquire and develop its lead drug Zerenex as well as executed a $100MM+ strategic alliance for Zerenex with JT Tobacco, Inc. and Torii Pharmaceutical Co…"
4. The FBIO strategic relationship helped drive Q2 deal flow
The phrase "strategic relationship" is overused. I often see relationships that are referred to as "strategic" when they generate little actual value. However, NHLD's relationship with FBIO is truly strategic. NHLD was not focused on the biotech before FBIO acquired a controlling stake. In fiscal Q2 2017, they completed 7 investm ent banking transactions in the biotech sector. The relationship with FBIO has transformed the company.
Some of the biotech equity offerings that NHLD has participated in since forming its strategic relationship with FBIO include:
Endra Life Sciences Inc. (Pending:NDRA)
Marrone Bio Innovations Inc. (NASDAQ:MBII)
Vital Therapies Inc. (NASDAQ:VTL)
TG Therapeutics Inc.
Imprimis Pharmaceuticals Inc. (NASDAQ:IMMY)
Moleculin Biotech Inc. (NASDAQ:MBRX)
Atomera (ATMR)
Capricor Therapeutics Inc. (NASDAQ:CAPR)
Champions Oncology Inc. (OTCQB:CSBR)
Celator Pharmaceuticals Inc. (NASDAQ:CPXX)
VolitionRX Ltd. (NYSEMKT:VNRX)
5. Continued strong deal flow
National Securities is the investment banking subsidiary of NHLD. The National Securities website already lists 5 completed deals for April and May. Fiscal Q3 (ending in June 2017) is off to an active start. 3 of the 5 deals are in the biotech sector, reflecting the continued biotech focus and deal flow from FBIO. Note that a disproportionate number of deals are typically completed in the last month of each quarter. For comparison purposes, fiscal Q2 (ended March 2017) had 18 completed deals. This compared to 32 completed deals for all of calendar 2016.
6. Management is pounding the table
Management at most companies tends to be very optimistic, but optimism is more credible from a company that is already posting excellent results. As CEO Michael Mullen commented in the Q2 earnings report:
"In the first 6 months of fiscal 2017, National was able to deliver an increase of approximately $15 million in revenue over the prior year to date period and this is just the beginning. National is truly on a path for great success…"
7. Cash is piling up
Cash and cash equivalents now account for almost 90% of the $34 million equity market capitalization. As noted in the fiscal Q2 earnings report:
"Cash and cash equivalents of $30.6 million and no debt as of March 31, 2017 versus $27.4 milli on as of the fiscal year-end of 2016."
8. Continued expansion of financial advisor network
NHLD is using some of its growing cash pile to fund growth. As per this 3/13/2017 press release, assets of Williams Financial Group were acquired for $2.3 million, including 230 financial professionals with $6.5 billion in managed client accounts. Adding financial advisors will provide more clout as investment banking deals are sold to retail investors. Revenue growth may also help NHLD to get some badly needed Wall Street coverage. I believe that the lack of coverage is one reason why NHLD is undervalued as compared to peers.
9. NHLD is trading at only 3X adjusted EBITDA
NHLD had total adjusted EBITDA of $6.7 million for fiscal Q1 and fiscal Q2. I'm using adjusted EBITDA since this excludes non-cash charges such as the warrant adjustments. The 2nd half of the fiscal year may not be quite as strong due to seasonal factors. Therefore, I will assume annual adjusted EBITDA of $11 million. Based on the current $34 million market cap, NHLD is trading at only 3X 2017 adjusted EBITDA. That is remarkably cheap, especially since 90% of the equity market capitalization can be accounted for by net balance sheet cash.
10. NHLD should consider paying a dividend
NHLD has gotten no respect whatsoever from Mr. Market. I believe that the company should strongly consider initiating a dividend. The strong balance sheet and profitability would certainly support a dividend. It's time for this company to start giving back to shareholders.
11. FBIO has rallied
Over the last year, FB IO has rallied from below $3 per share to nearly $4 per share. This indicates increased investor excitement about prospects for the biotech companies that it is incubating. This is a bullish indicator for continued strong deal flow being provided to NHLD by FBIO.
What are the major risks?
See the "Risk Factors" starting on page #32 of the company's recent 10-Q filing for a full disclosure about risk. I have highlighted a few of the major risks here. NHLD is a small microcap with an average daily trading volume of only 18K shares. Limit orders, patience and appropriate position sizes are recommended when trading. 5-year NHLDW warrants to purchase NHLD shares at $3.25 per share were issued to NHLD holders on 1/19/2017. The warrants are currently anti-dilutive with NHLD trading at $2.87 per share (well below the $3.25 strike price). However, the warrants could result in substantial shareholder dilution if NHLD rallies significantly above the $3.25 strike price.
Like other financials, NHLD is sensitive to economic and financial market conditions. A recession or bear market could negatively impact brokerage commissions, trading revenues, advisory revenues and investment banking fees. FBIO is the majority owner of NHLD and deal flow from their biotech business now generates a significant portion of NHLD's investment banking revenues. The continued success of FBIO and their biotech offerings is critical for NHLD.
Conclusions:
It is quite rare to find a profitable microcap trading for little more than balance sheet cash. NHLD also offers investors a great balance sheet, revenue growth and some exposure to the exciting microcap biotech sector. NHLD is not for everyone. The small market cap, lack of Wall St. coverage and limited liquidity may discourage some investors. As shown in item #9, the valuation is quite compelling for investors willing to play in the microcap space. NHLD may attract more Wall Street coverage as it continues to grow. Therefore, continued revenue growth could result in a higher stock price due both to higher earnings and earnings multiple expansion.
Note: My Panick Value Research Report is focused on high-yield preferred stocks, exchange traded debt issues and other undervalued high-yield opportunities. Members receive an advance look at all my articles as well as continued coverage. Please read our outstanding subscriber reviews here.
Disclosure: I am/we are long NHLD.
I wrote this article myself, and it expresses my own opinions. I am not receiving compensation for it (other than from Seeking Alpha). I have no business relationship with any company whose stock is mentioned in this article.
Editor's Note: This article covers one or more stocks trading at less than $1 per share and/or with less than a $100 million market cap. Please be aware of the risks associated with these stocks.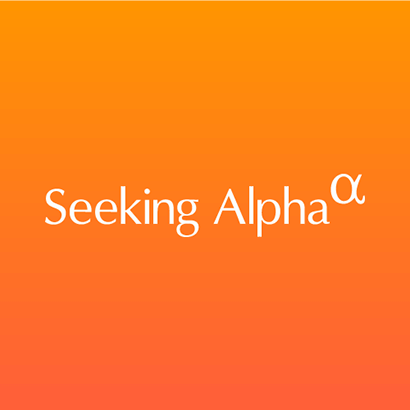 About this article:ExpandAuthor payment: $35 + $0.01/page view. Authors of PRO articles receive a minimum guaranteed payment of $150-500. Become a contributor »Tagged: Investing Ideas, Long Ideas, Financial, Investment Brokerage – RegionalProblem with this article? Please tell us. Disagree with this article? Submit your own.Follow Richard Lejeune and get email alerts