There's no doubt that e-commerce has changed the way we live, and the way business is done. As companies such as Amazon (AMZN) and Alibaba (BABA) continue to expand on a global scale, many investors search for opportunities within the supply chains of these companies.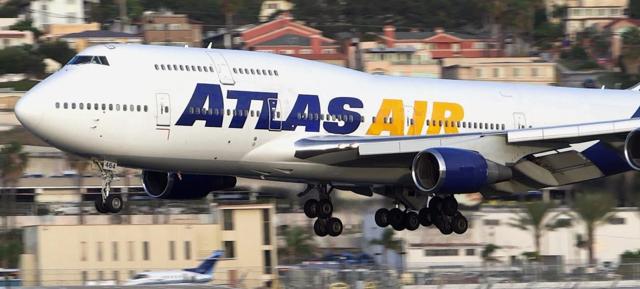 Source
Air transportation is a critical component to Amazon's growth plan; as a result, the air freight industry has seen a rapid change of scenery in its growth prospects, with companies such as Atlas Air Worldwide (AAWW) being a top play.
With e-commerce giants spreading their tentacles across the globe, companies such as Atlas are well positioned to capitalize off the increased volume in international business. As e-commerce giants push vertical integration efforts, Atlas may even be an attractive acquisition candidate.
Financial Overview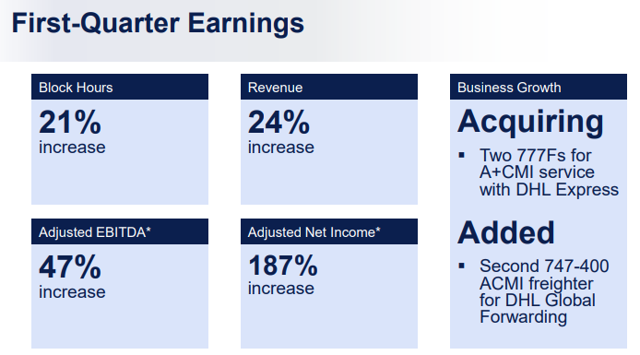 Source: Q1 Slides
A quick look at Q1 results show sustained demand in the air freight space, driven primarily by the rapidly growing e-commerce market. CEO William Flynn notes this in the Q1 call, stating that:
Our focus on express, e-commerce and fast-growing global markets has broadened our customer base and fleet. We are operating in a strong airfreight environment and growing global economy. And we are well positioned to capitalize on market dynamics to serve our customers.
Source: Q1 Earnings Call
Management upgraded their outlook for FY'18, expecting block-hours to increase ~19% y/y, with revenue over $2.5 billion and adjusted EBITDA greater than $500 million. Additionally, guidance for the company's bottom line was increased substantially, from the mid-20% range to low-to-mid 30% range.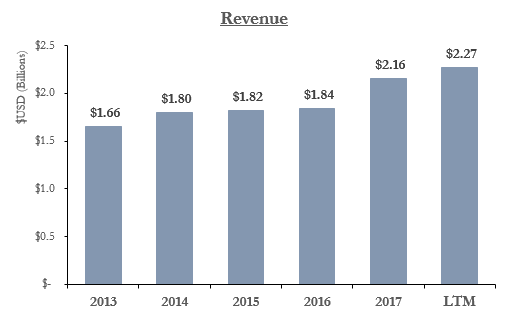 Source: Morningstar
Taking a step back shows a clearer picture of just how beneficial the e-commerce space has been for the air freight company. Atlas Air was seeing top line growth decelerate, until the air cargo market began taking a turn for the better in the summer of 2016. Revenue came in at $2.16 billion, surging ~17% y/y. As e-commerce activity increases, companies such as Atlas Air are positioned to benefit from this.
E-Commerce To Drive Growth
The worldwide e-commerce market has grown at an impressive ~20% CAGR since 2014, turning up over $2 trillion in 2017; the best part is that it's not done growing yet. Plenty of upside remains, given the fact that the global business-to-consumer (B2C) e-commerce market is expected to grow at a ~12% CAGR to just under $8 trillion by 2025.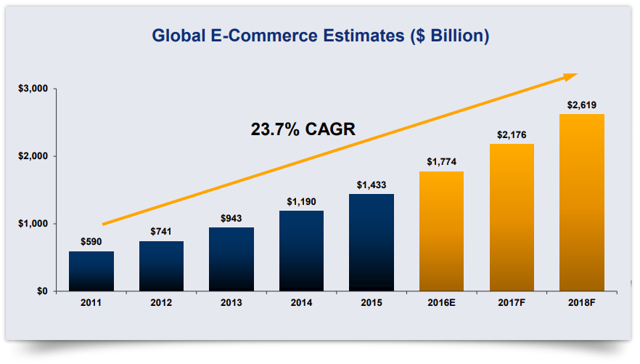 Source: Investor Presentation
As companies such as Amazon extend their outreach to regions across the globe, their need for reliable air transportation becomes more apparent. The current contract between Atlas Air and Amazon is for 20 Boeing 767's, 13 of which have already been put into play. The remaining 7 are set to be added by the end of 2018.

Source: Q1 Slides
The 767's will be leased from Titan and operated under a CMI (crew, maintenance, and insurance) contract. The contract includes terms noting the possibility of further growth past the initial 20 aircraft, showing the potential upside that the Amazon deal may be able to provide Atlas.
As demand grows across the board, the company is exploring their options regarding new aircraft acquisitions:
So we'll continue to invest as make sense on the long haul intercontinental aircraft types as well as medium range. I've talked in the past about the A330. I think there's opportunities there. Only a few of those converted freighters are flying. So I think there's choice and growth opportunities in the mid-range freighters.
Source: Q1 Earnings Call
Overall, the company seems well positioned to capitalize on the growing demand for reliable air cargo transportation stemming from a sustained increase in e-commerce activity. The results have been impressive, yet the growth is not over yet – as management raises guidance for FY'18, we believe the company is underrated by the market.
Is Atlas An Acquisition Candidate?
Another interesting point which we believe adds some flavor to Atlas' bull case is the fact that they may be an attractive acquisition candidate for a company such as Amazon. Amazon is currently expecting 40 Boeing 767's from both Atlas Air and competitor Air Transport Services Group (ATSG); this may foreshadow a potential vertical integration move at some point in the future.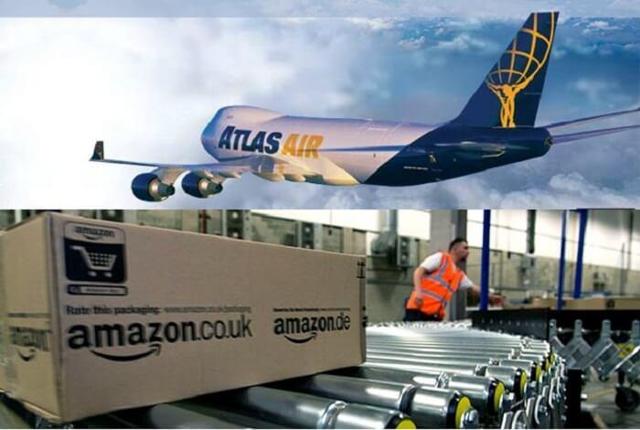 Source: Opptrends
The e-commerce giant is known to dabble in such deals, and it may be getting its feet wet via the two air freight companies. Both air cargo companies trade at multiples below industry peers, making them attractive candidates. Although Air Transport trades at only ~7x EBITDA, performance metrics are inferior to Atlas Air's. Atlas Air's ~8x EBITDA multiple may be more than favorable for a company wishing to integrate vertically.
Should this be the road Amazon takes, it would definitely make sense – and be a win for investors depending on the price. The possibility of such a deal looming overhead is hard to ignore, and although it's merely speculation at this point, it is certainly worth mentioning.
Relative Valuation
When looking at Atlas Air's valuation relative to other airlines and air freight companies, the stock appears to be trading at a fairly reasonable price on the surface.

Source: S&P Capital IQ, YahooFinance
However, looking deeper, we believe the company's earnings are currently underrated by investors. Management's higher guidance places FY'18 EPS in the range of $5-6; with the industry average forward earnings multiple at ~16x, share valuation could be justified anywhere between $80 and $96.
Conclusion
Q1 results came in better than expected, with management raising FY'18 guidance across the board. Atlas' future continues to look bright, and it may just be one of the best aviation stocks on the market today.
Atlas Air is currently in a unique situation, where its revenue growth has been reignited by the rapid growth of the e-commerce market. The growth is not only sustainable, but set to continue for years to come. We believe that the future earnings of the company are underappreciated by the market, and given new growth prospects, multiple expansion is warranted.
When tinkering with the idea that Atlas may be a solid acquisition candidate for its e-commerce partner Amazon, an investment in Atlas seems even more intriguing. We project earnings to be in the mid-$5 per share range, which is on the lower end of street estimates.
Applying the industry average earnings multiple of ~16x on a $5 FY'18 EPS, we derive a 1-year PT of $80, reflecting upside of over 15% from Friday's close. We initiate a buy rating, and $80 PT.
Disclosure: I/we have no positions in any stocks mentioned, but may initiate a long position in AAWW over the next 72 hours.
I wrote this article myself, and it expresses my own opinions. I am not receiving compensation for it (other than from Seeking Alpha). I have no business relationship with any company whose stock is mentioned in this article.