Best Buy Co Inc (NYSE:BBY) is changing its appearance with a new logo and marketing strategy.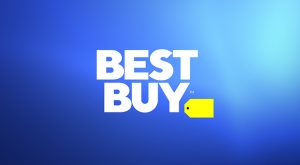 Source: Best Buy
The new logo for Best Buy no longer has the company's name in black font with the yellow tag surrounding it. The name is still present in big, bold letters, but now the tag is much smaller and acts as punctuation to the name.
Best Buy says that its news logo is meant to be less confusing for customers by shrinking the tag. However, that yellow tag remains as a reminder to the company of its long history. This is the first time in almost 30 years that the logo has been update. The new logo is already showing up in some ads and will be making its way to stores soon.
One of the other changes is Best Buy's news marketing strategy. The company is now focusing on its employees, called Blue Shirts. This includes new ads that play in black and white, with only the blue shirts of the employees having color. It is also showing products on a blue background to better highlight them in these ads.
Best Buy also notes that its new marketing strategy revolves around the phrase "Let's talk about what's possible." This will have the company focusing more on how technology can help people. The change includes presenting products as solutions to problems, rather than just highlighting the tech itself.
BBY stock was largely unaffected by the news of a new logo and marketing strategy as of noon Wednesday.
As of this writing, William White did not hold a position in any of the aforementioned securities.
Compare Brokers