The annual order battle between Boeing (BA) and Airbus (OTCPK:EADSF/EADSY) has yet to gain some momentum, but just like last year when Boeing won a key order from Singapore Airlines at the start of the year the US jet maker has dealt a blow to European jet maker Airbus as it signed Hawaiian Airlines as a new customer for the Boeing 787.
In this article, AeroAnalysis has a look at some of the details of the deal Hawaiian Airlines (HA) struck with Boeing, what it means for Boeing and where it leaves Airbus.
Hawaiian makes the switch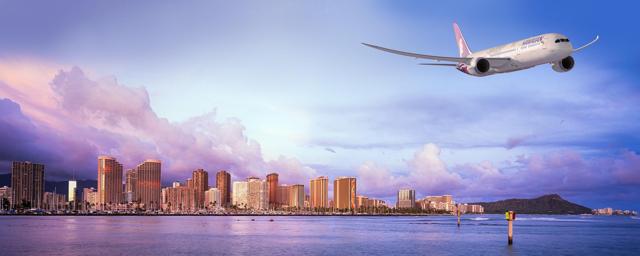 Source: Boeing
That Hawaiian Airlines made the switch should hardly come as a surprise. There have been several media reports about the CEO of Hawaiian Airlines admitting they were considering to swap orders from the Airbus A330neo to the Boeing 787-9. Boeing, also accidentally published a page, which showed a render of the Boeing 787-9 in colors of Hawaiian Airlines. So, it did not come as a surprise when the deal was announced some days later.
Hawaiian Airlines CEO said the following about the preliminary agreement to add the Boeing 787-9 to the fleet:
The Dreamliner's operational efficiency and superior guest experience make it the best aircraft for modernizing our fleet in 2021 and beyond. Its expanded seat capacity and extended range will allows us to expand within our current route network and offer new destinations in the Asia-Pacific region.
Hawaiian Airlines has expressed its intent to order 10 Boeing 787-9 aircraft with purchase rights for another 10. At list prices, the 10 aircraft are valued $2.82B though customary discounts, which have been shared with premium subscribers and differ significantly from some prices in the media, result in a price tag far below the list price of the aircraft. Additionally, AeroAnalysis strongly believes Boeing has given additional discounts to win the order.
The deal is still pending finalization and will be added to Boeings order overview once a final purchase agreement has been signed. At the time of writing no details on a delivery schedule are known.
Backlog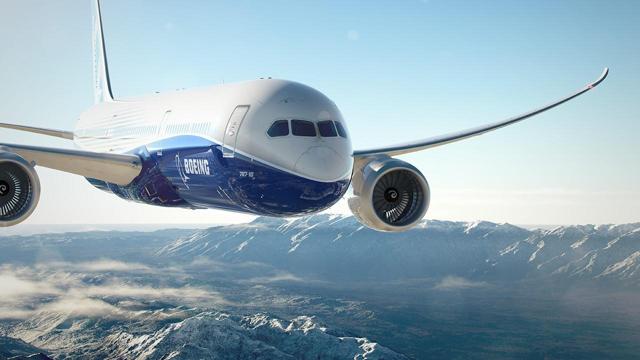 Source: Boeing
The newest preliminary order brings the number of customers for the Boeing 787 program to 68. The order will add just 1.5% to the backlog (backlog figure of January 2018 used), but it is an important step as Boeing has found yet another customer for the Dreamliner. Having more customers reduces dependency, which means that deferrals if they occur, are less disruptive. The aircraft market is one which a big growth prospect so any order placed now increases the chances of follow up orders which will be a major source of order inflow for the Boeing 787 in the years to come.
Fleet development
The ten aircraft that are preliminarily agreed on are likely to replace the Boeing 767-300ER aircraft, some of which are nearing their retirement age soon or an age where they can still be successfully remarketed.
The Boeing 787-9 should provide a sized up aircraft compared to the canceled Airbus A330-800 order and should have no problems reaching destinations in Europe and Asia. Airbus still has 2 dozen Airbus A330-200 in active service with Hawaiian Airlines, so there certainly are sizable opportunities for Airbus in the future.
Where does it leave Airbus?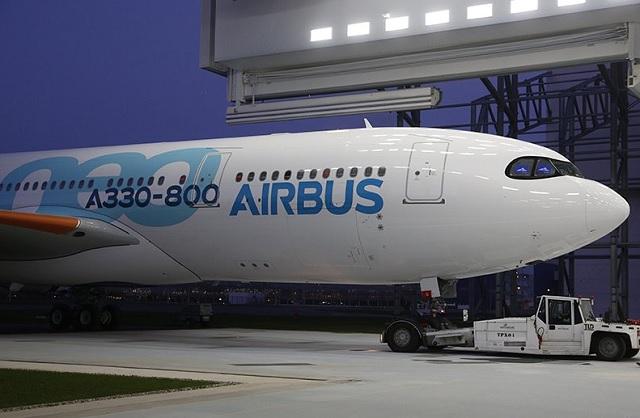 Source: Flight Global
Short answer: In the cold. The Airbus A330-800neo is not Airbus best selling aircraft and that is an understatement. In fact, the aircraft has been selling so badly for Airbus that the European jet maker has considered killing the smallest member of the A330neo family at one point. With the latest order cancellations for the Airbus A330neo program, Airbus is left with no orders for the Airbus A330-800 while the first aircraft rolled out not too long ago. It is likely that the disinterest from airlines in the -800 has led to Hawaiian Airlines changing its mind on the order. After all, with no interest from airlines the value of the aircraft will drop and it will be harder to either sell the aircraft to other airlines or arrange proper financing and leases. However, what should also be taken into account is the fact that the Airbus A330neo is to some extent doing what it should do. Were expecting the replacement cycle for the aircraft kick in some years from now and until that time the aircraft can be used to exert pricing pressure on the Boeing 787-8 and Boeing 787-9. Hawaiian Airlines has a fleet of 24 Airbus A330-200 aircraft with an average age of just 4.8 years, so the chances for Airbus certainly have diminished for now but might reappear in the future.
Conclusion
The order switch from Airbus to Boeing is a positive one with the eye future growth for Boeing, but we do also expect that this order was secured by granting Hawaiian Airlines significant discounts on top of the customary discounts. With that in mind, the Airbus A330neo is fulfilling one of its roles and that is the role of exerting pricing pressure on Boeing's Dreamliner. The other role the aircraft has, namely replacing the installed base, should start steaming up in some years from now.
While we do not have a negative view on the prospects of Airbus aircraft, it has to be noted that some recent campaigns with key customers such as Emirates, Malaysia Airlines and Singapore Airlines (OTCPK:SINGY) fell Boeing's way while orders were split between Boeing and Airbus with an order from Turkish Airlines. One win for Boeing that seems to be upcoming is American Airlines (AAL) making the switch from the Airbus A350 to the Boeing 787. There are several reasons for Boeing seemingly ending up on top in some campaigns, but we think it primarily has to do with Boeing being ahead in the curve allowing the jet maker to price its aircraft sharply.
An extended version of this article including aircraft pricing and fleet table has been provided to Marketplace subscribers early in March.
Thank you for reading this article. If you enjoyed reading this article, dont forget to hit the Follow text at the top of this page (below the article title) to receive updates for my upcoming articles. You are most welcome and encouraged to leave a comment and discuss your views with me and other readers in the comment section. If you have any suggestions, feel free to drop me a message. The AeroAnalysis premium service offers free trials.
Disclosure: I am/we are long BA, EADSF.
I wrote this article myself, and it expresses my own opinions. I am not receiving compensation for it (other than from Seeking Alpha). I have no business relationship with any company whose stock is mentioned in this article.
Editor's Note: This article discusses one or more securities that do not trade on a major U.S. exchange. Please be aware of the risks associated with these stocks.