With the Nasdaq breaching the 7,000 barrier one can safely say that this was a year when tech stocks really came into their own. To put things in perspective, the Technology Select Sector SPDR is up nearly 35% year to date, easily outperforming its closest peers by nearly 15%.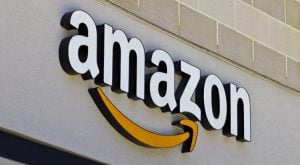 investorplace.com/wp-content/uploads/2017/01/amznmsn-55×30.jpg 55w, investorplace.com/wp-content/uploads/2017/01/amznmsn-200×110.jpg 200w, investorplace.com/wp-content/uploads/2017/01/amznmsn-162×88.jpg 162w, investorplace.com/wp-content/uploads/2017/01/amznmsn-400×220.jpg 400w, investorplace.com/wp-content/uploads/2017/01/amznmsn-116×64.jpg 116w, investorplace.com/wp-content/uploads/2017/01/amznmsn-100×55.jpg 100w, investorplace.com/wp-content/uploads/2017/01/amznmsn-91×50.jpg 91w, investorplace.com/wp-content/uploads/2017/01/amznmsn-78×43.jpg 78w, investorplace.com/wp-content/uploads/2017/01/amznmsn-170×93.jpg170w, investorplace.com/wp-content/uploads/2017/01/amznmsn.jpg 728w" sizes="(max-width: 300px) 100vw, 300px" />Source: Shutterstock
Most of the recent equity market rally can be attributed to a small clutch of stocks, namely the FAAMG group and Netflix, Inc. (NASDAQ:NFLX). Of these, only Alphabet Inc (NASDAQ:GOOGL) is up 37% year to date while all the others, including iPhone maker Apple Inc. (NASDAQ:AAPL) are up more than 50% over the same period.
But if one stocks stands out amongst them all, it is Amazon.com, Inc. (NASDAQ:AMZN). With AMZN stock setting a searing pace of gains, the question arises; can the iconic e-tailer sustain this momentum into the next year? Or are there any rude surprises on the horizon?
Steady Gains, Smart Decisions
It's been a year of steady gains for the online behemoth with Amazon moving from a position of strength to one of dominance. Currently, its online presence poses a threat to the existence of the entire brick and mortar retail space. To provide a small illustration, in 2017 alone, Sears Holdings Corp (NASDAQ:SHLD) shuttered more than 350 Sears and K-mart stores.
Moreover, in June, the online retail behemoth announced it was buying premium supermarket chain Whole Foods for $13.7 billion. Analysts are now betting that AMZN will soon make major forays into the grocery space because of its logistics and data mining expertise. This could cause nearly 10% of grocery purchases to move online.
Now, Amazon is likely to dominate not only the e-commerce market, but it is also likely to grab an even larger market share of traditional retail. It also possesses the ability to push its own products over third party offerings, delivering a further fillip to its profits. The Amazon Prime service is one of its major advantages in the retail arena, acting as a key differentiator from all of its competitors.
All these positives have come together to help AMZN stock surge more than 58% year to date. Moreover, Amazon Web Services is now the leading public cloud platform and has a near 75% market share in the U.S.
Nearly all these bullish factors were reflected in its third quarter performance. Earnings per share of 52 cents beat the Zacks Consensus Estimate by 51 cents and were up 30% sequentially. Revenues of $43.7 billion beat the consensus mark by $1.6 billion and were up 15.3% sequentially and 33.7% year over year.
Could Net Neutrality, Privacy Laws Act as Spoilers?
Going into 2018, are there really any factors which could as spoilers to the Amazon party? Two likely disruptors for the tech space next year are the repeal of net neutrality rules and the EU's strict new privacy standards. Initially, these factors were projected to cause a significant increase in costs and create other impediments for tech firms.
However, the repeal is actually a positive development for tech majors like Google, Facebook and Amazon. This is because these Internet giants possess deep pockets and can easily pay the tolls levied by ISPs in the absence of net neutrality rules. Meanwhile, smaller competitors and startups will feel the pinch since they are unlikely to have the funds necessary to afford such fees.
The likes of Amazon are also likely to remain unaffected by the European General Data Protection Regulation (GDPR), the EU's new privacy standards. This is because having well-defined rules actually helps them to frame company policies and build adequate systems around them. Since they don't have the monetary constraints that smaller companies do, they are better equipped to be in compliance when the GDPR becomes enforceable.
And finally, there is the old bogey of pricey valuations, one which Amazon is also not spared from. With a PEG ratio of 7.11, Amazon is clearly pricier than the S&P 500, which has a PEG ratio of 1.99.
Further, AMZN stock's PEG ratio is higher than that of the broader industry, which has a ratio of 2.47. But the ongoing bull market has dispelled such concerns over valuation time and time again.
Tech majors have delivered ever stronger earnings performances, as was in evidence during Amazon's third quarter results, to justify such exorbitant valuations. Amazon has a Zacks Rank #3 (Hold). You can see the complete list of today's Zacks #1 Rank (Strong Buy) stocks here.
In Conclusion
The favorite of analysts and retail investors, Amazon has enjoyed a year of strong gains and major successes. Next year promises to be no difficult since the company is well placed to combat any likely impediments to its ongoing growth.
Zacks Editor-in-Chief Goes "All In" on This Stock
Full disclosure, Kevin Matras now has more of his own money in one particular stock than in any other. He believes in its short-term profit potential and also in its prospects to more than double by 2019. Today he reveals and explains his surprising move in a new Special Report.
Download it free >>
Compare Brokers