DryShips (DRYS) finally filed a 6-K after the close on July 25th that provided an update on its equity issuance for the period July 17th to July 25th. This was a break from prior disclosure patterns of providing updates on Fridays after the close or Mondays before the open as discussed in my article titled "Changing Its Disclosure Patterns?" The update on DRYS' equity issuance was disappointing since the shares issued and the equity raised fell short of my expectations and, judging by the 20% losses in the stock into the late afternoon on July 26th, the market's also. The following table summarizes the issuance for the period ending July 25th.
DryShips
Equity Issuance Analysis
Shares O/S July 7th (millions)
5.10
Funding Gap July 14th (millions)
$5.56
Dates of Issuance
July 17th – July 25th
Shares Issued (millions)
14.08
Avg Issuance Price
$1.88
July 25th Close
$0.96
Shares O/S July 25th (millions)
19.18
Est of Value of Equity Issued
$26.49
A close read of the 6-K reveals that most of the 14 million share issuance occurred July 21st through July 25th due to the pendency of the 1 for 7 reverse stock split announced on July 18th with an Effective Date of July 21st. The stock issued during this three day trading period equaled a bit more than 15% of the more than 91 million shares traded. Although this falls within the range of prior issuance percentages, it was a bit surprising that DRYS did not take advantage of the heavy trading volumes and price spikes and drive issuance closer to 20% of the shares traded. This resulted in lower equity proceeds than anticipated.
The lower proceeds than expected was also driven by the somewhat low average issuance price of $1.88. The price and volume graphs for the three trading days reveals that a large percentage of the shares were traded at prices significantly higher than $1.88, particularly on July 21st and July 24th. This suggests that the issuance may have been heavier on July 24th and July 25th, perhaps explaining the delay in the 6-K filing.
In my prior article, I expected DRYS to hit approximately $35 million in net proceeds.
Due to the wild gyrations in price during July 21st and July 24th and the lumpiness of the volume traded during those days, it is hard to estimate the proceeds from equity issuance. Assuming that DRYS was able to take advantage of the price spike and heavy volume traded after 2 pm on July 21st and the heavy volume and stock price in the $2.30 to $2.70 range during July 24th, DRYS could easily have realized $35 million in proceeds through July 25th at noon. It will all depend on the timing and volume of issuance.
Given that there are still three and a half more trading days this week, DRYS may issue a 6-K on Friday which discloses less than $30 million of equity remaining to be issued. At that point, the selling pressure may finally begin to abate and prior trading patterns may begin to breakdown.
As noted in the table above, net proceeds for the period ended July 25th was $26.49, $8.5 million below my expectations. If shares issued as a percentage of volume traded was 20%, net proceeds would have been more than $8 million higher and very close to the $35 million forecast.
Funding Gap Update – Gone, Baby, Gone
The only outstanding acquisitions are the three VLGCs scheduled for close during September, October and December 2017. With this weeks equity issuance, DRYS has now fully funded these vessels, even if the DRYS misses the cash earnings for Q3 and Q4 projected in the table below (based on the cash earnings model included in this article). That said, there is no reason to assume that DRYS will not complete the issuance of the $47.9 million of equity issuance that remains as of July 25th under the current Prospectus Supplement. Any proceeds in excess of the funding gap will be used to acquire additional vessels.
Acquisitions Remaining @ July 21st
(000s)
VLGCs
$250,500
Subtotal
$250,500
VLGC OptionExercisePmts
($65,700)
RemainingPayments
$184,800
Cash Available July 21st
$58,600
VLGC Credit Facility
$112,500
Cash Earnings
Q3
$5,237
Q4
$8,514
Equity Issuance July 21st
$26,491
Dividends
Q4
($2,500)
Free Cash After Acquisitions
$24,042
Conclusion
With its history of callous disregard towards shareholder value as exhibited by constant issuance of stock and a series of ill-timed reverse stock splits (the last two of which were unnecessary), it is highly likely that management will continue to issue equity until the remaining $49.7 million under the current Prospectus Supplement is exhausted. DRYS' most recent equity issuance update was disappointing and the $47.9 million left to issue is a serious overhang that will continue to pressure the stock unless management slows the pace of issuance since the remaining acquisitions are fully funded. With the 20% bludgeoning that the stock suffered today after the Equity Issuance update, DRYS is trading just above $1, typically the threshold for another reverse stock split. Given management's prior history and the recent once a month pace, the July 21st reverse stock split will likely not be the last and the consequences of another will mirror prior results (see an analysis here). Until management stops issuing stock, there will be no sustainable bottom, but plenty of volatility.
Disclosure: I/we have no positions in any stocks mentioned, but may initiate a long position in DRYS over the next 72 hours.
I wrote this article myself, and it expresses my own opinions. I am not receiving compensation for it (other than from Seeking Alpha). I have no business relationship with any company whose stock is mentioned in this article.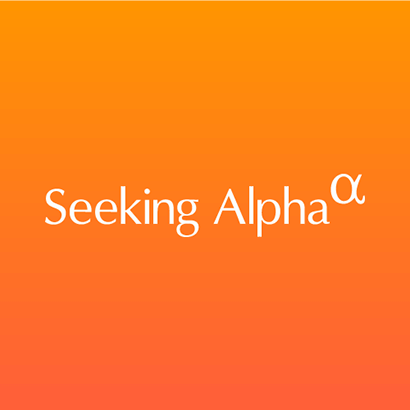 About this article:ExpandAuthor payment: $35 + $0.01/page view. Authors of PRO articles receive a minimum guaranteed payment of $150-500.Tagged: Investing Ideas, Quick Picks & ListsWant to share your opinion on this article? Add a comment.Disagree with this article? Submit your own.To report a factual error in this article, click here