Estee Lauder (EL), manufactures and markets skin care, makeup, fragrance and hair care products and is an avoid for the conservative investor. The management of EL is good and has continued to grow the business by using its cash to buy bolt-on companies. Estee Lauder is being reviewed using The Good Business Portfolio guidelines, being my IRA portfolio of good business companies that are balanced among all styles of investing. When I started looking at the company, I thought it might be a good investment but as I got in deeper I saw too many risks, and high PE ratio said not for me.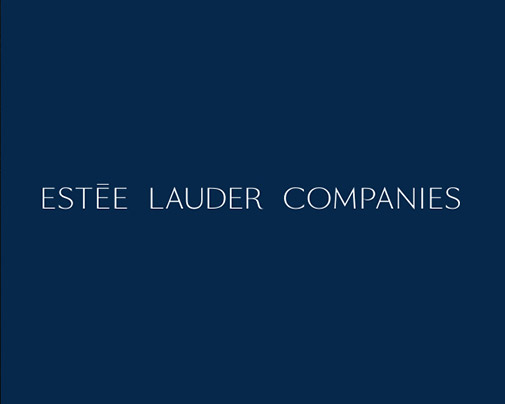 When I scanned the five-year chart, Estee Lauder has an interesting chart going up and to the right in a moderate growth for years 2014-2016 and then it took off in 2017, with a dip in 2018. This action is not the kind of volatile company I want in my retirement portfolio.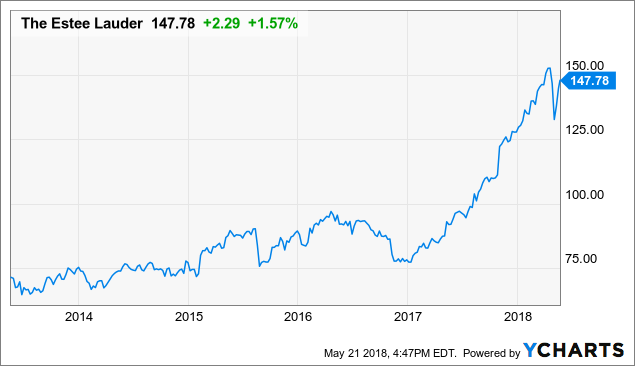 EL data by YCharts
Fundamentals of Estee Lauder will be reviewed on the following topics below.
The Good Business Portfolio Guidelines Total Return And Yearly Dividend Last Quarter's Earnings Company Business Takeaways Recent Portfolio Changes
I use a set of guidelines that I codified over the last few years to review the companies in The Good Business Portfolio (my portfolio) and other companies that I am taking a look at. For a complete set of the guidelines, please see my article " The Good Business Portfolio: Update To Guidelines and July 2016 Performance Review". These guidelines provide me with a balanced portfolio of income, defensive, total return and growing companies that hopefully keeps me ahead of the Dow average.
Good Business Portfolio Guidelines
Estee Lauder passes 9 of 11 Good Business Portfolio Guideline, a good score (a good score is 10 or 11). These guidelines are only used to filter companies to be considered in the portfolio. Some of the points brought out by the guidelines are shown below.
Estee Lauder does not meet my dividend guideline of having dividends increase for 7 of the last ten years and having a minimum of 1% yield, with six of the last ten years of increasing dividends and a 1.1% yield. Estee Lauder is, therefore, a poor choice for the dividend growth investor. The recent five-year average payout ratio is low at 35%. After paying the dividend, this leaves plenty of cash remaining for investment in expanding the business. I have a capitalization guideline where the capitalization must be greater than $7 Billion. EL easily passes this guideline. EL is a large-cap company with a capitalization of $51.5 Billion. Estee Lauder 2018 projected cash flow at $1.8 Billion is fair allowing the company to have the means for company growth and increased dividends. I also require the CAGR going forward to be able to cover my yearly expenses. My dividends provide 3.2% of the portfolio as income, and I need 1.9% more for a yearly distribution of 5.1%. The three-year forward CAGR of 14% meets my guideline requirement. This future growth for Estee Lauder can continue its uptrend benefiting from the growth of the United States economy. My total return guideline is that total return must be greater than the Dow's total return over my test period. EL passes this guideline since the total return is 107.53%, more than the Dow's total return of 50.34%. Looking back five years, $10,000 invested five years ago would now be worth over $21,000 today. This makes Estee Lauder a good investment for the total return investor looking back. As an added plus we have President Trump cutting corporate taxes which will increase earnings. EL's last year tax rate was 30% which should decrease to the mid 20's this year. One of my guidelines is that the S&P CFRA rating must be three stars or better. EL's S&P CFRA rating is five stars or strong buy with a target price of $170, passing the guideline. EL's price is presently 15% below the target. EL is under the target price at present and has a PE of 32, making EL a poor buy at this entry point if you are an investor that wants to be able to sleep well at night. One of my guidelines is would I buy the whole company if I could. The answer is no. The total return is good, but the below average yield and high valuation make EL a poor business to own for now. The Good Business Portfolio likes to embrace all kinds of investment styles but concentrates on buying businesses that can be understood, makes a fair profit, invests profits back into the business and also generates a fair income stream. Most of all what makes EL interesting is the potential long-term growth as the increases in the economy continues. Total Return And Yearly Dividend
The Good Business Portfolio Guidelines are just a screen to start with and not absolute rules. When I look at a company, the total return is a key parameter to see if it fits the objective of the Good Business Portfolio. Estee Lauder over-performs against the Dow baseline in my 52-month test compared to the Dow average. I chose the 52 month test period (starting January 1, 2014, and ending to date) because it includes the great year of 2017, and other years that had fair and bad performance. The good total return of 107.53% makes Estee Lauder a good investment for the total return investor. EL has a below average dividend yield of 1.1% and has had increases for six of the past ten years making EL a poor choice for the dividend income investor. The Dividend was last increased in November 2017 to $0.38/Qtr. from $0.34/Qtr. or a 12% increase.
DOW's 52.0 month total return baseline is 50.34%
| | | | |
| --- | --- | --- | --- |
| Company Name | 52.0 Month total return | The difference from DOW baseline | Yearly Dividend percentage |
| Home Depot | +107.53% | +57.19% | 1.1% |
Last Quarter's Earnings
For the last quarter on May 2, 2018, Estee Lauder reported earnings that beat expected by $0.10 at $1.17 and compared to last year at $1.00. Total revenue was higher at $3.37 Billion more than a year ago by 17.8% year over year and beat expected revenue by $120 Million. This was a good report with the bottom line and top line beating expected values and having a good increase in earnings compared with last year. The next earnings report will be out in August 2018 and is expected to be $0.56 compared to last year at $0.51, a small increase.
Business Overview
Estee Lauder manufactures and markets skin care, makeup, fragrance and hair care products in the United States and foreign countries.
As per Reuters
Estee Lauder, incorporated on December 9, 1976, manufactures and markets skin care, makeup, fragrance and hair care products. The Company offers products, including skin care, makeup, fragrance, hair care and other. The Company operates in beauty products segment. The Company's products are sold in over 150 countries and territories under brand names, including Estee Lauder, Aramis, Clinique, Prescriptives, Lab Series, Origins, Tommy Hilfiger, MAC, Kiton, La Mer, Bobbi Brown, Donna Karan New York, DKNY, Aveda, Jo Malone London, Bumble and bumble, Michael Kors, Darphin, Tom Ford, Smashbox, Ermenegildo Zegna, AERIN, Tory Burch, RODIN olio lusso, Le Labo, Editions de Parfums Frederic Malle, GLAMGLOW, By Kilian, BECCA and Too Faced.
The Company's range of skin care products addresses various skin care needs. Its skin care products include moisturizers, serums, cleansers, toners, body care, exfoliators, acne and oil correctors, facial masks, cleansing devices and sun care products. These products are developed for use on particular areas of the body, such as the face, the hands or around the eyes."
Overall Estee Lauder is a good business with 14% CAGR projected growth as the economy grows going forward. The good earnings and revenue growth provides EL the capability to continue its growth by expanding across the United States and foreign countries by buying bolt-on companies.
Also as a tailwind, we have President Trump lowering corporate taxes on income. As the corporation tax rate is lowered, earnings of the Estee Lauder business earnings should increase going forward.
As a headwind, we have the weakness in Mall traffic with Macy's being 8% of the company's sales. We also have the risk of currency valuations hurting the earnings.
The FED has kept interest rates low for some years, and on March 21 they raised the base rate up 0.25%, which was expected. I believe that they will not raise the rates three more times this year, but will go slow at 1-2 for the rest of 2018, which should help keep the economy on a growth path. If infrastructure spending can be increased, this will even increase the United States growth going forward with better economics for the consumer. The recent market volatility may slow down the FED.
From May 2, 2018, earnings call Fabrizio Freda (Chief Executive Officer, and President) said
Our excellent performance continued in our fiscal third quarter, building on the momentum we generated in the first half of the year. Our strong growth was broad-based across all regions and product categories, which produced double-digit increases in both the top and the bottom lines. Sales rose 13% in constant currency, about double the robust pace of global prestige beauty, and we gained share.
We leveraged our higher sales into even greater profit growth, aided by further cost savings, efficiencies, and lower tax rates. Our adjusted diluted earnings per share increased 17% in constant currency. With these better-than-expected results and confidence in the fourth quarter outlook, we are again raising our sales and EPS guidance for the fiscal year, which should make our performance one of our best in the last decade even in the midst of high competitive environment.
Our global success came from bringing our brands into high growth markets, channels and retailers, and attracting consumers with compelling innovations, high-quality products and social media activities. We have been able to devote increased investments to our digital activities as a result of our Leading Beauty Forward initiative, which has freed up resources from other areas. Today, all our brands are amplifying their digital communications and aligning with inspiring influencers.
We have reengineered our financial structure to make this happen, and our results this quarter are proof of our ability to capitalize on positive industry trends. Our winning strategy is centered on activating and accelerating multiple engines of growth. As our business flourished around the globe, we continue to support the momentum of our fastest growing brands, countries and channels. They are gaining greater traction, as we develop more growth engines in each area."
The quote above shows the feelings of top management to the continued growth of the Estee Lauder business and shareholder return with growth in future earnings.
I think the growing economy will increase consumer demand for the EL products. Giving EL's strong growth in revenue and earnings, but not justifying the companies high average PE valuation of 32, I would avoid this company for now. A more normal PE would be 15-20 for the growth that is projected for EL.
Takeaways
Estee Lauder is a poor investment choice for the conservative investor with its below-average growing dividend that has been increased for six of the last ten years. Estee Lauder will not be considered for The Good Business Portfolio. If you want a momentum play at this time, EL may be right for you if you can take the valuation risk.
Recent Portfolio Changes
I was considering selling the small position in Kraft Heinz Corp. (KHC) that is 0.5% of the portfolio because of its bad performance, and I have better companies for investment. The last earnings showed growth, so I will wait another quarter to see if this continues.
On May 14th, I trimmed the position of Eaton Vance Enhanced Equity Income Fund II(EOS) from 9.2% of the portfolio to 8.9%. I still like EOS and don't want to overweight this fund which is high in technology companies. On March 29 increased position of American Tower (AMT) to 0.8% of the portfolio, I will continue adding to this position as cash is available. On March 29 sold entire position of L Brands (LB), it does not look good for the company going forward. On March 23 increased position of Freeport-McMoRan (FCX) to 2.4% of the portfolio and will add to this position as cash is available. On March 20 increased position of Freeport-McMoRan to 2.2% of the portfolio and will add to this position as cash is available. On March 16 increased position of Digital Reality Trust (DLR) to 2.4% of the portfolio. I want to get this company to a full position of 4%. On March 1 increased position in AMT to 0.9% of the portfolio and will continue to add when cash is available.
The Good Business Portfolio trims a position when it gets above 8% of the portfolio. The four top companies in The Good Business Portfolio are, Johnson & Johnson (JNJ) is 8.0% of the portfolio, Altria (MO) is 6.8% of the portfolio, Home Depot (HD) is 9.8% of the portfolio and Boeing is 13.9% of the portfolio, therefore BA, JNJ, and Home Depot are now in trim position with Altria getting close.
Boeing is going to be pressed to 13% of the portfolio because of it being cash positive on 787 deferred plane costs at $316 Million in the first quarter of 2017, an increase from the fourth quarter. The second quarter saw deferred costs on the 787 go down $530 Million a big jump from the first quarter. The second quarter earnings were fantastic with Boeing beating the estimate by $0.25 at $2.55. The third quarter earnings were $2.72 beating the expected by$0.06 with revenue increasing 1.7% year over year another good report. The first quarter earnings for 2018 were unbelievable at $3.64 compared to expected at $2.64. I just can't bring myself to sell Boeing.
JNJ will be pressed to 9% of the portfolio because it's so defensive in this post-BREXIT world. Earnings in the last quarter beat on the top and bottom line and Mr. Market did not like it. JNJ has announced a dividend increase to $0.90/Qtr. which is 56 years in a row of increases. JNJ is not a trading stock but a hold forever; it is now a strong buy as the healthcare sector remains under pressure. Take this recent drop to pick up a great company in the medical products field.
For the total Good Business Portfolio, please see my article on The Good Business Portfolio: 2017 4th Quarter Earnings and Performance Review for the complete portfolio list and performance. Become a real-time follower, and you will get each quarter's performance after the next earnings season is over in about one week.
I have written individual articles on JNJ, EOS, GE, IR, MO, BA, PEP, AMT, PM, LB, Omega Health Investors, Digital Reality Trust and Home Depot that are in The Good Business Portfolio and other companies being evaluated by the portfolio. If you have an interest, please look for them in my list of previous articles.
Of course, this is not a recommendation to buy or sell, and you should always do your own research and talk to your financial advisor before any purchase or sale. This is how I manage my IRA retirement account, and the opinions of the companies are my own.
Disclosure: I am/we are long BA, JNJ, HD, OHI, MO, IR, DLR, GE, PM, MMM, EOS.
I wrote this article myself, and it expresses my own opinions. I am not receiving compensation for it (other than from Seeking Alpha). I have no business relationship with any company whose stock is mentioned in this article.