Fitbit Inc (NYSE:FIT) has announced a new female health tracking feature in its wearable device app.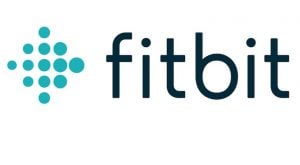 Source: Fitbit
Here are eight things to know about it:
Both iOS and Windows app owners will be able to use the feature, which will come to Android later on. The Fitbit female health tracking feature was announced a couple of months ago with the release of the Versa. The functionality allows you to log information regarding your menstrual cycle and details surrounding the cycle, such as symptoms and cramps. Fitbit then allows you to take this data and make cycle predictions that get more accurate the more you use it, allowing you to log additional information as you go along. This information will then show up along with the rest of your Fitbit data, including activity, sleep and weight, all in one place within the Fitbit app. You will also be able to check out general information about topics such as menstrual cycle and fertility. There is also a community section where women can link up with others and talk about these topics in order to get support about conceiving, menopause and related topics. As of this month, Fitbit users who have identified themselves as female in their profile will get notifications about female health tracking and they can opt-in to get this data.
FIT shares gained 0.5% Monday.
Compare Brokers