It has been a long time since Newfield (NFX) announced it was leaving the Bakken to focus on wells in Utah. While that idea didn't seem to work out, its leasehold in the SCOOP/STACK has interesting potential. Play results have been inconsistent, but we are beginning to figure out what the play can do. Newfield is active in three main plays. The other two are the Uinta in Utah and Bakken in North Dakota. In this data analysis, we break down and model oil production as a whole and then broken down by play over time.
We pulled the data on 190 horizontal locations completed after January 1st of 2016. The majority are located in Oklahoma, followed by North Dakota and Utah.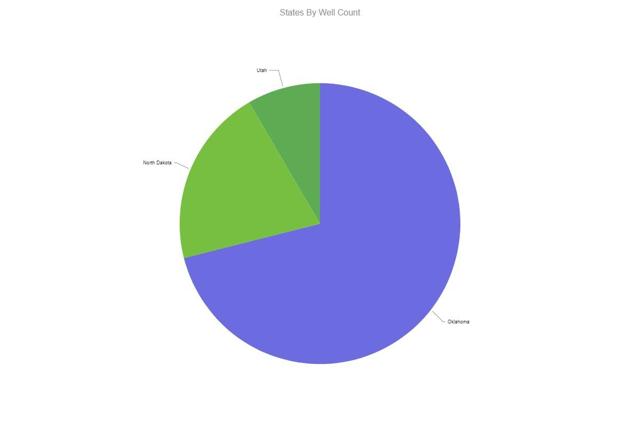 Source: Welldatabase.com
The average type curve of all NFX locations produces 138 MBO and 621 MMcf over the first 16 months of well life.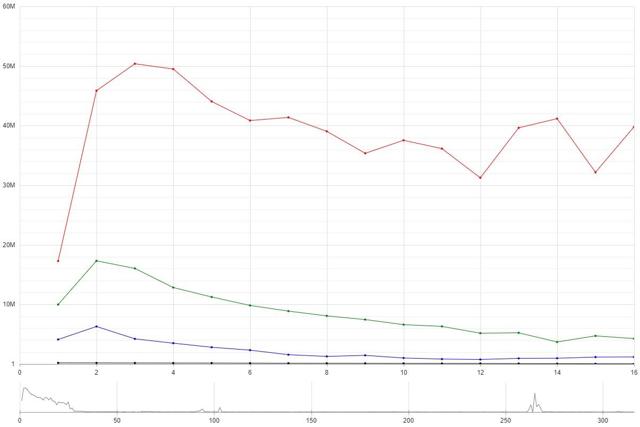 Source: Welldatabase.com
The 138 Oklahoma horizontals produce 105 MBO and 742 MMcf over the same time frame.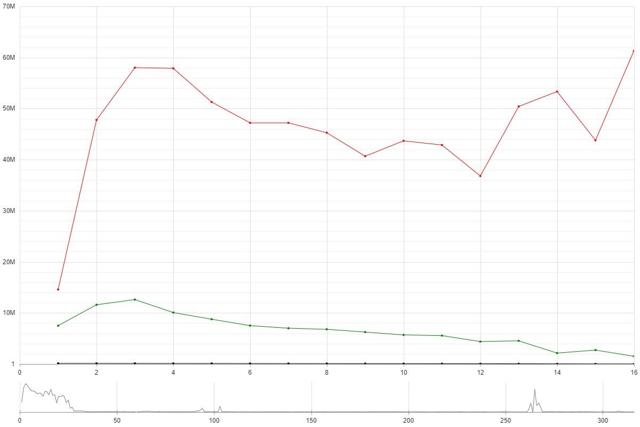 Source: Welldatabase.com
The 39 locations in North Dakota produce 209 MBO and 742 MMcf.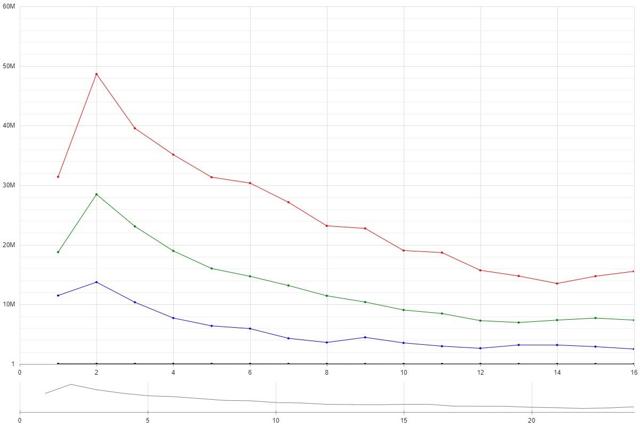 Source: Welldatabase.com
The 16 Uinta locations produce 216 MBO and 201 MMcf. Utah had just 14 months of data on these locations, so it produces uses 2 months less than North Dakota and Oklahoma.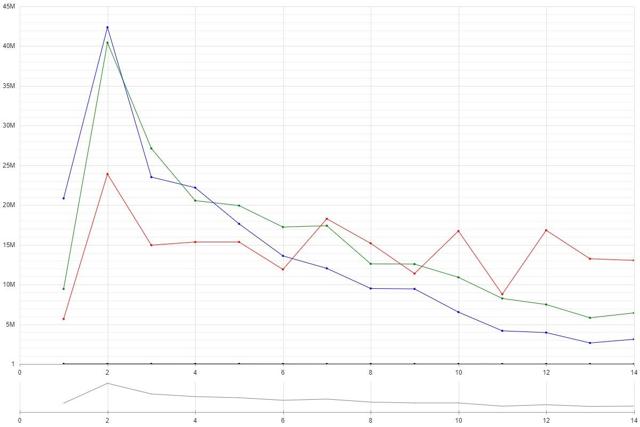 Source: Welldatabase.com
The previous data were for horizontals completed in 2016 to present. Newfield completed 193 locations in 2015.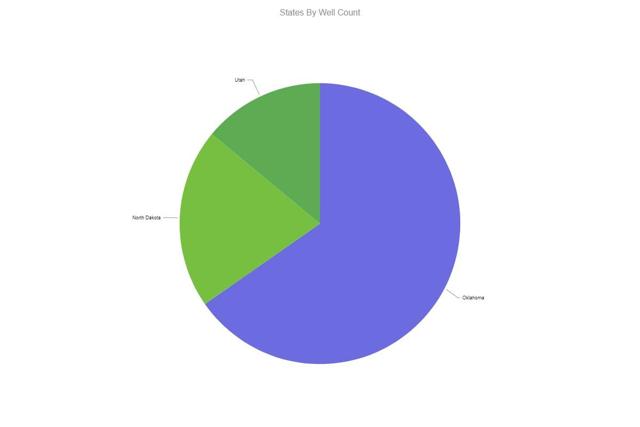 Source: Welldatabase.com
Newfield's 2015 locations produce 104 MBO and 578 MMcf over 16 months of well life.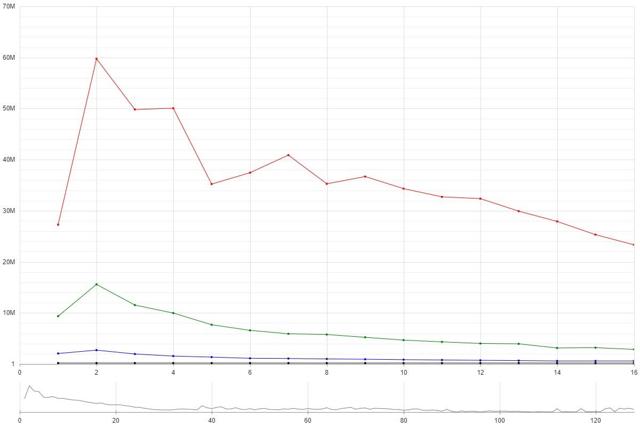 Source: Welldatabase.com
The 126 Oklahoma laterals produce 109 MBO and 787 MMcf. There has been little improvement in oil production in the comparison.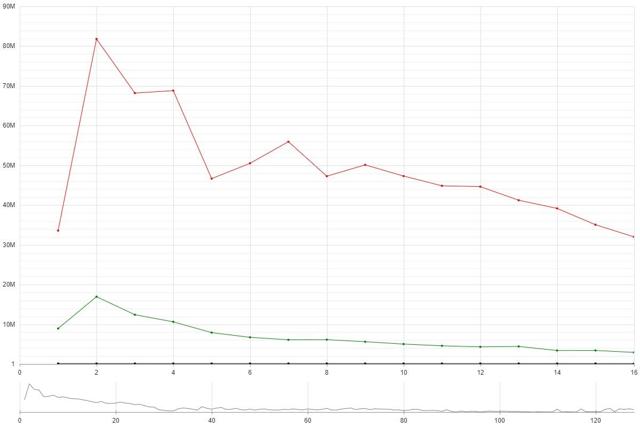 Source: Welldatabase.com
The 40 North Dakota locations from 2015 produce an average of 114 MBO and 275 MMcf.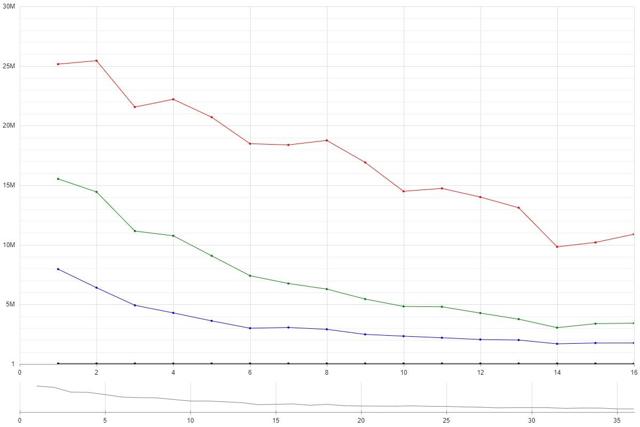 Source: Welldatabase.com
In 2015, NFX completed 27 horizontals in Utah. The average production is 59 MBO and 55 MMcf.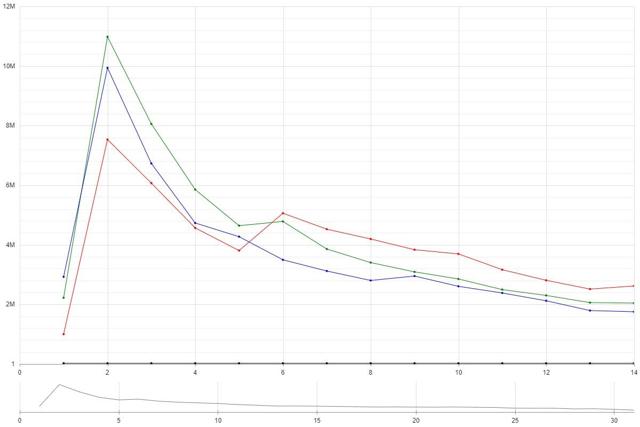 Source: Welldatabase.com
In summary, NFX production improvements have been quite good since 2016. Oil production is up over 30% per well. Oklahoma has improved as much as Utah and North Dakota. ND horizontals produce 94 MBO more over the first 16 months of well life. Utah wells are up 157 MBO. The improvements in production have been extraordinary, but Oklahoma has pulled those numbers down. If NFX can show the same type of improvements in the SCOOP/STACK, overall well economics could change in a big way. We like NFX in 2018, as upside should continue as it gets more comfortable in Oklahoma.
Disclosure: I am/we are long NFX.
I wrote this article myself, and it expresses my own opinions. I am not receiving compensation for it (other than from Seeking Alpha). I have no business relationship with any company whose stock is mentioned in this article.
Additional disclosure: This article is limited to the dissemination of general information pertaining to its advisory services, together with access to additional investment-related information, publications, and links. Well data is provided by WellDatabase. Accordingly, the publication of articles should not be construed by any consumer and/or prospective client as a solicitation to effect, or attempt to effect transactions in securities, or the rendering of personalized investment advice for compensation, over the internet. This information is provided for guidance and information purposes only. This information is not intended to provide investment, tax, or legal advice. The information contained herein has been compiled from sources deemed reliable and it is accurate to the best of our knowledge and belief. However, I cannot guarantee its accuracy, completeness, and validity and cannot be held liable for any errors or omissions. All information contained herein should be independently verified and confirmed. Hartstreet LLC does not accept any liability for any loss or damage whatsoever caused in reliance upon such information. Readers are advised that the material contained herein should be used solely for informational purposes. Information presented is for educational purposes only and does not intend to make an offer or solicitation for the sale or purchase of any specific securities, investments, or investment strategies. Investments involve risk and unless otherwise stated, are not guaranteed. Be sure to first consult with a qualified financial adviser and/or tax professional before implementing any strategy discussed herein. Welldatabase.com provided the data for this article.
About this article:ExpandAuthor payment: Seeking Alpha pays for exclusive articles. Payment calculations are based on a combination of coverage area, popularity and quality.Tagged: Investing Ideas, Long Ideas, Basic Materials, Independent Oil & GasWant to share your opinion on this article? Add a comment.Disagree with this article? Submit your own.To report a factual error in this article, click here