Kinder Morgan (NYSE:KMI) witnessed significant insider buying at the end of last month when Rich Kinder, the company's co-founder and executive chairman, bought 500,000 shares by spending around $9.29 million at an average of $18.58 per share. Kinder, the pipeline giant's largest shareholder, now directly owns 235 million shares and indirectly owns 11.1 million shares which are equivalent to 11.03% of the company. A day later, Dax Sanders, the company's VP of Corporate Development, also purchased a total of 2,600 shares, in two separate transactions, against a total of $48,371 at an average of $18.60 per share. I believe investors should consider following these insiders by loading up on Kinder Morgan stock.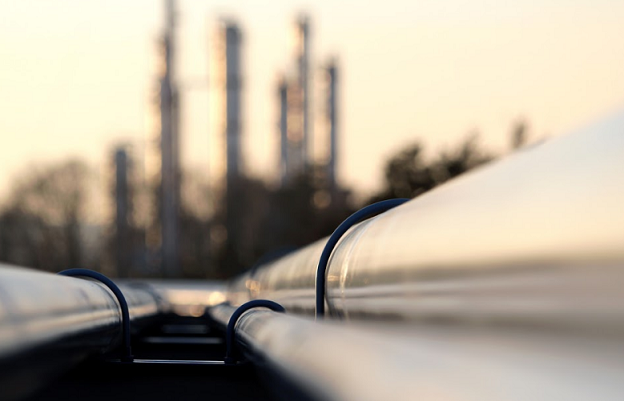 Kinder Morgan is a cash flow generation machine. In 1Q17, the company generated $0.54 per share of distributable cash flows which was significantly higher than distributions of $0.125 per share. As a result, the company ended the quarter with excess distributable cash flow of $935 million. In the same period, the company generated $222 million of free cash flows (or cash flows in excess of capital expenditure), which covered 70% of dividends. On a trailing-twelve-months basis, the company has been able to self-fund its entire capital budget as well as dividends from operating cash flows.
Kinder Morgan, however, has a weak balance sheet. At the end of the last quarter, it net debt (as adjusted) stood at $37.84 billion, which is huge for a company whose total equity stands at $35 billion. The net debt also translates into a leverage ratio, measured in terms of net-debt-to-adjusted-EBITDA, of 5.3x which is higher than Kinder Morgan's own long-term target of 5x and the MLP peer average of around 4.5x. The company also has significant near-term maturities. In a recent presentation, Kinder Morgan said that it has $1.94 billion due in 2017, $2.31 billion in 2018, $3.8 billion in 2019, $2.18 billion in 2020 and $2.4 billion in 2021.
However, Kinder Morgan's debt has been declining and will likely continue heading lower. In fact, the company's total debt has consistently fallen in each quarter from $43.81 billion in 1Q16 to $39.39 billion in 1Q17. In addition to this, Kinder Morgan has also recently completed the initial public offering of its Canadian arm, which owns the giant C$7.4 billion/$5.5 billion Trans Mountain Expansion Project, by selling 30% of its subsidiary's shares and raised gross proceeds of C$1.75 billion/$1.3 billion. The company has said that it will use the proceeds to pay down debt. Consequently, it expects to end this year with a net debt ratio of 5.2x, lower than the company's initial guidance of 5.4x.
Kinder Morgan has struggled to find a joint venture partner for Trans Mountain, which is the reason why it ended up with the IPO. Initially, I estimated that Kinder Morgan could generate $720 million of adjusted EBITDA from Trans Mountain. If it were to sell 50% of the project to a partner at 7.5x-EBITDA, then it could have raised $2.7 billion. That could have allowed the company to bring its leverage ratio down to 4.9x by the end of 2017, as per my rough estimates, which could have paved the way for dividend growth in early-2018. However, the company ended up raising half as much as I was expecting and it looks like the leverage will remain above 5x by the end of the year. This has reduced the likelihood of a dividend hike in early-2018, which is disappointing.
But Kinder Morgan's future outlook is still looking positive. That's because firstly, the company has still ended up raising capital which will help it in financing the Trans Mountain project. The IPO also reduces the political risk that comes with developing a pipeline that transits through British Columbia.
Canada's Liberal Party, which ruled the Western Canadian province and approved the project, has lost its legislative majority in the latest elections and the incoming New Democrats and Greens have opposed the construction of the pipeline. I believe the project, which is slated to become operational in December 2019, may face delays, but it will eventually get built, considering that Trans Mountain already has obtained all the necessary federal and regulatory approvals, passed the environmental assessment studies and is backed by Canada's Premier Justin Trudeau.
Secondly, Kinder Morgan is also on track to improve its balance sheet. Granted the pace of debt reduction may turn out to be slower than what some (including me) expected. Still, it will still be better than the company's guidance. Remember, Kinder Morgan was actually not targeting any improvement in the balance sheet in 2017, given it was expecting leverage of 5.4x for 2017 which would have been higher than 5.3x in 2016. But now, the company is expecting a leverage of 5.2x for this year, which would mark the second straight improvement in leverage ratio.
Moving forward, the company's adjusted EBITDA will likely climb as it brings its major projects online. Overall, Kinder Morgan has been working on $10.3 billion of growth projects, including 100% of Trans Mountain. These projects should fuel free cash flow growth while delivering a little less than $400 million of incremental adjusted EBITDA in 2018 (~$1.5 billion of annual adjusted EBITDA expected by 2020). Consequently, the company's net-debt-to-adjusted-EBITDA ratio will decline. Once the leverage metric drops to 5x, the company will likely grow dividends, perhaps in the second half of 2018.
Conclusion
For these reasons, I believe this might be a good time to buy Kinder Morgan stock. The reduction in leverage metric should have a positive impact on the company's valuation while the anticipation around dividend hike should push the stock higher. The company's shares were at $18.65 at the time of this writing, which is close to where Rich Kinder and Dax Sanders have purchased the stock. Currently, shares are priced just 9.1x cash flows, lower than its 3-year average of 9.4x and industry's average of 10.5x, as per data from Morningstar.
Note from author: Thank you for reading. If you like this article, then please follow me by clicking the "Follow" button at the top of this page.
Disclosure: I/we have no positions in any stocks mentioned, and no plans to initiate any positions within the next 72 hours.
I wrote this article myself, and it expresses my own opinions. I am not receiving compensation for it (other than from Seeking Alpha). I have no business relationship with any company whose stock is mentioned in this article.
About this article:ExpandAuthor payment: $35 + $0.01/page view. Authors of PRO articles receive a minimum guaranteed payment of $150-500. Become a contributor »Tagged: Investing Ideas, Long Ideas, Basic Materials, Oil & Gas PipelinesProblem with this article? Please tell us. Disagree with this article? Submit your own.Follow Sarfaraz A. Khan and get email alerts