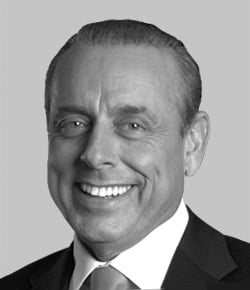 Shah Gilani
On Monday, I talked to you about the mistake of a bill the Senate passed on March 14. Called the Economic Growth, Regulatory Relief, and Consumer Protection Act, the bill was enacted to reduce the number of so-called "systemically important financial institutions" (SIFIs) that are subject to tough regulations like stress tests and writing their own living wills.
Truth be told, there's a lot more to this situation than just this bill. Something fishy is going on with one of the most-used banksin the United States, and let me tell you, it stinks.
In fact, it could even affect your money as it stands now.
Now the House of Representatives, which already passed the Systemic Risk Designation Improvement Act of 2017 (H.R. 3312) by a bipartisan vote of 288 to 130 on Dec. 19, 2017, has to reconcile its American Bankers Association-sponsored "Free Willy" SIFI freedom act with the Senate's.
Those two bills will get reconciled, sent to the president, who will sign it, and the beginning of the end to the crazy, burdensome, out-of-control Dodd-Frank Act will be underway… which is a good thing.
Here's what this Senate banking bill means, what's really going on behind the scenes, and what all of this could mean for your cash.
A Wet Blanket Can't Smother an Inferno
Reducing the number of community banks subject to over-the-top regulations makes sense.
This was passed after "too big to fail" (the public's designation for SIFIs) banks and shadow banks imploded the financial system – and the economy.
But the regulations didn't stop one of the country's biggest banks, Wells Fargo & Co.(NYSE: WFC), from committing criminal activity on a scale that's simply unimaginable.
Wells Fargo proves that the regulations in place aren't the right ones.
Another financial crisis will prove Dodd-Frank regulations are superficially comforting, but nothing more than a wet blanket on a smoldering inferno.
There's a better way. There always has been. It's just too simple to ever get through a Congress that's owned by banks and financial institutions' lobbyists and campaign money.
The bill the House passed, part of the American Bankers Association's Blueprint for Growth, introduced by Rep. Blaine Luetkemeyer (R-MO), replaces the arbitrary $50 billion asset threshold for systemically important status in the Dodd-Frank Act.
Under the House bill, the Federal Reserve gets to review things like an institution's size, complexity, interconnectedness, and even global activity to determine if it's a systemically important financial institution.
The American Bankers Association (ABA), the most powerful bank lobbying institution in the country, says, "The most effective and value-added supervision regime is one that is risk-based and individually tailored, taking into account a wide variety of factors."
The U.S. Federal Reserve, America's uniquely private central bank, which is effectively controlled by the country's biggest banks and whose primary job as a central bank is to bail out its shareholder constituent banks when they have liquidity issues or fail (as was the case in 2008), is also the top regulator of all the same big banks.
You Must Act Now: America is headed for an economic disaster bigger than anything since the Great Depression. If you lost out when the markets crashed in 2008, then you are going to want to see this special presentation…
Dodd-Frank incorporates what the ABA and big banks want: for the Federal Reserve to have even more regulatory power over SIFIs.
That was accomplished by papering-in so many rules that can be gotten around, and so many that superficially look like they've tamed runaway big banks, that the public cheered its enactment.
It was always just a stopgap, put in place to appease the public, that would be hacked apart over time and reduced to nothing eventually.
That process has begun. And like I said, that's a good thing.
That's because Dodd-Frank has done nothing to rein in big banks' bad behavior.
Wells Fargo is all the proof anybody needs.
It's Not Just Bad Behavior– It's Criminal
It was discovered in the fall of 2016 that Wells Fargo employees, overseen by managers, regional managers, and maybe even higher-ups, had opened 3.5 million (take that in… 3.5 million) different kinds of accounts, sometimes two at a time (known as a double-pack).
They did this by using bank customers' phone numbers to set up email addresses and open accounts, which charged fees to account holders and resulted in sales goals being met and bonuses paid.
It's now likely there's more bad behavior – make that criminal behavior – throughout Wells.
The Justice Department, the Securities and Exchange Commission, the Federal Bureau of Investigation, and state attorneys general are investigating Wells Fargo again,this time over the bank's auto-lending practices, over-mortgages, over-foreign exchange dealings, and over-abuses occurring in the bank's Wealth Management business.
Wealth Management includes advisory, brokerage, and financial services under Wells Fargo Advisers. Wells has 16,500 advisers serving 3 million households. The unit produces about 10% of Wells' profits, which in the fourth quarter of 2016 amounted to a handsome $659 million.
The bank itself is investigating its fee calculations and sales of proprietary products to clients that carry higher fees than competing investment products and benefit other parts of the bank's operational centers.
Wells Fargo was sanctioned in February by the Federal Reserve and was told not to grow its assets beyond the $1.95 trillion it had at the end of 2017.
There are end-arounds for Wells on that, as JPMorgan Chase & Co. (NYSE: JPM) proved when it ended-around similar sanctions imposed on it over its selling of proprietary products and was fined $307 million.
Dodd-Frank, with all its layers of complexity, couldn't stop Wells Fargo from crooked behavior.
Itcouldn't stop it any more than it could have stopped any of the big banks from any of the criminal behavior many of them have been caught in the middle of.
And there's only one way to prevent this from happening.
Join the conversation. Click here to jump to comments…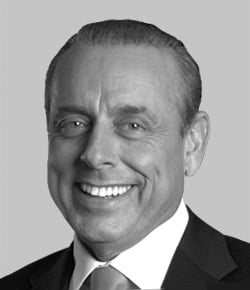 Shah Gilani
About the Author
Browse Shah's articles | View Shah's research services
Shah Gilani is the Event Trading Specialist for Money Map Press. In Zenith Trading Circle Shah reveals the worst companies in the markets – right from his coveted Bankruptcy Almanac – and how readers can trade them over and over again for huge gains. He also writes our most talked-about publication, Wall Street Insights & Indictments, where he reveals how Wall Street's high-stakes game is really played.
… Read full bio