This article will highlight Lockheed Martin (LMT) earnings call held April 24th. It will then give some recent updates on how Lockheed Martin received some excellent free publicity in April and an update on one of the company's high-profile skunkworks projects. It will then remind investors why Lockheed Martin is a good company for dividend growth and remind current Lockheed Martin shareholders that they should block out the noise and hold onto this company's stock during short-term market volatility.
Fundamentals
Last quarter, Lockheed Martin returned $900 million to their shareholders. The three-year dividend growth rate is 11.37%, while the five-year rate is 12.70%. A healthy dividend yield of 2.47% will help investors who reinvest dividends to create future share growth.
Lockheed Martin raised the outlook for 2018 from $15.20-$15.80 to $15.80-$16.10. Second quarter 2018 saw EPS increase 50% compared to the same quarter last year.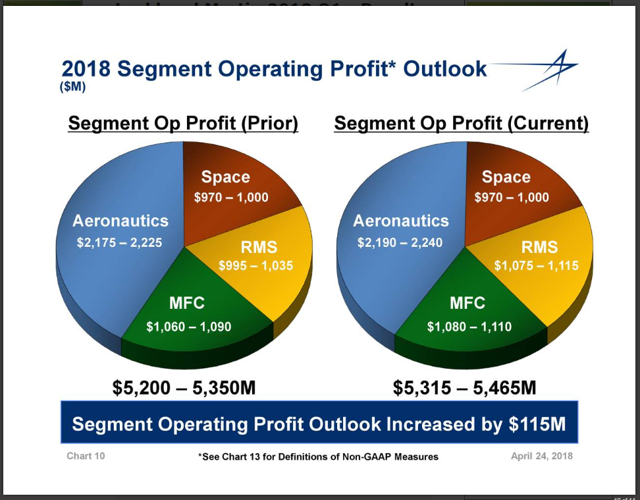 (Chart provided by Lockheed Martin)
Successful Product Launch
On April 14, 2018, Lockheed Martin gained international attention with a successful product launch, the product being launched was 19 Joint Air to Surface Standoff Missiles (JASSMs). These products were launched at a Syrian Chemical Weapon research facility. Along with 57 Raytheon (RTN) cruise missiles, the JASSMs were part of a joint assault from U.S., French, and U.K. Military forces on the Barzah Research and Development Center located outside Damascus Syria.
The missiles used in the attack have a low radar cross-section that makes them difficult to detect and is designed to penetrate more than 500 miles into enemy territory. The missiles use a Global Positioning satellite and an internal navigation system to locate targets before striking them with a 1,000-pound penetrating warhead.
The success of the product launch gives Lockheed Martin free publicity and heightens public support of their projects.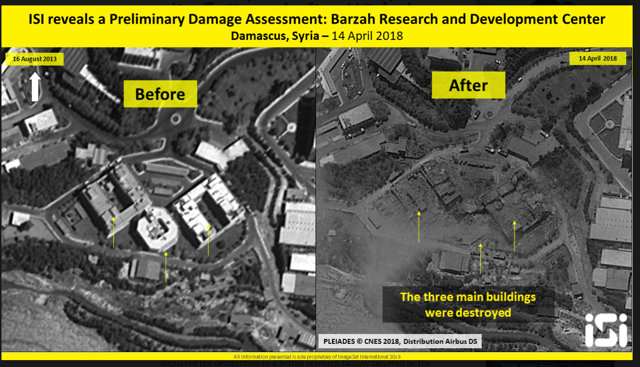 Satellite photo provided by the (Times of Israel)
Skunk Works Update
In 2014, Dr. Thomas McGuire, head of Lockheed Martin's Compact Fusion Project, stated that his goal was to have a working Compact Nuclear Fusion Reactor in five years. The prototype system would be roughly the size of a shipping container and capable of powering a Nimitz-class aircraft carrier.
In late March, a patent dated February 15th, 2018, filed by Lockheed Martin was discovered by Stephen Trimble, who is the chief of Flightglobal's America's Bureau. Stephen sent out the below tweet after discovering the patent.
"Newly-awarded patent for Skunk Works engineering shows design of compact fusion reactor, with a drawing of an F-16 included as a potential application. Testing of a prototype reactor is underway in Palmdale."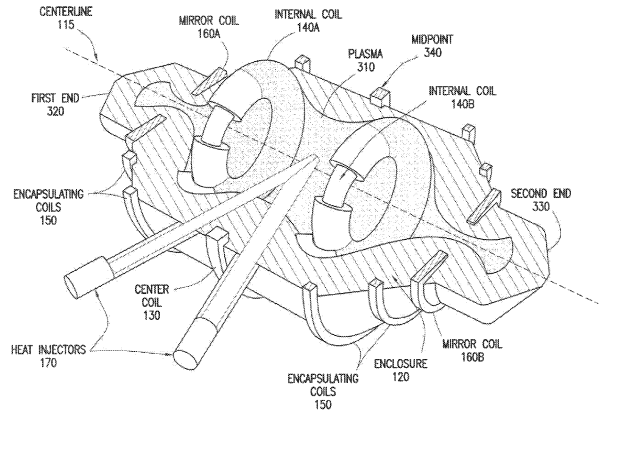 To see the actual patent, click here.
Debt Risk
There have been comments in recent articles about Lockheed Martin and the effect the Government debt will have on the company's long-term sustainability. The U.S. Government contributed 70 percent to Lockheed Martin total revenues in 2017, and the U.S. is roughly 20 trillion in debt.
However, the American President and Commander in Chief of the U.S. Military has addressed this concern and should give comfort to investors who may be concerned about the increasing U.S. National Debt.
On June 22, 2016, then Presidential Candidate Trump told Norah O'Donnell in an interview that aired on CBS This Morning:
"I'm the king of debt. I'm great with debt. Nobody knows debt better than me, I have made a fortune by using debt, and if things don't work out I renegotiate the debt. I mean, that's a smart thing, not a stupid thing."
Presidential Candidate Trump later explained why he would never default on the U.S. Government national debt.
On the CNN show "New Day", Trump told Chris Cuomo,
"This is the United States government. First of all, you never have to default because you print the money. I hate to tell you. So there's never a default"
Jobs And Trends
A report by Reuters released April 30, 2018, stated that support for the Democratic Party among millennials is decreasing, as this age group increasingly believes Republicans are better stewards of the economy. Millennials are almost evenly split this year over the question of which party has a better plan for the economy. Two years ago, Democrats led this question by a 12-point margin.
This is just the latest example of how both political parties need to show they can achieve job creation – especially in this age of automation and outsourcing of American jobs.
I have made this point in other articles and will continue to highlight the fact that Lockheed Martin has employees in 590 facilities located every state in America. According to the website careerbliss, the average salary for a job at Lockheed Martin is $71,000, which is 15% higher than the national salary average of $61,000.
Government spending budgets for weapons such as the ones Lockheed creates come through Congress, where support is generated and measured in jobs creation for Congressional districts. Throughout the history of Lockheed Martin, they have excelled at gaining Congressional support and creating strategic alliances within the decision-makers of the Department of Defense. By creating high-paying jobs located in multiple congressional districts, Lockheed Martin ensures there will be few politicians willing to vote against funding any Lockheed Martin Project.
This interactive map shows the jobs impacted by the F-35 Lightning II Project.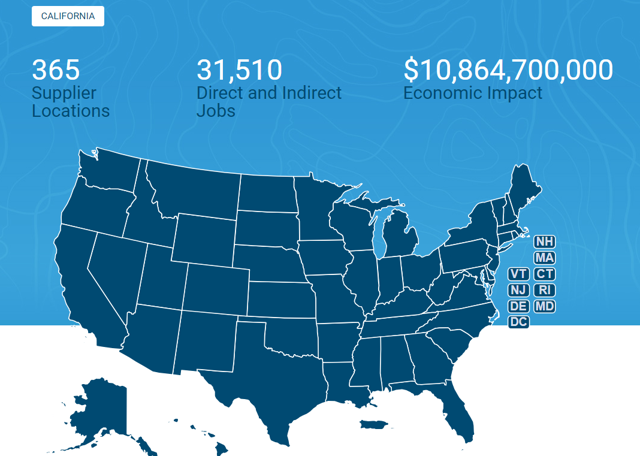 Conclusion
The recent price decline in Lockheed Martin stock should be a buying opportunity for long-term focused dividend income investors. Because of current market volatility – I recommend new investors in this company create a plan to average into a position in Lockheed Martin. Current Lockheed Martin shareholders should tune out the noise and sleep well at night knowing they own one of the most secure dividend growth companies in the world. This is one of my favorite companies, and I welcome any comments or questions about Lockheed Martin.
Disclosure: I am/we are long LMT, GD, RTN.
I wrote this article myself, and it expresses my own opinions. I am not receiving compensation for it (other than from Seeking Alpha). I have no business relationship with any company whose stock is mentioned in this article.