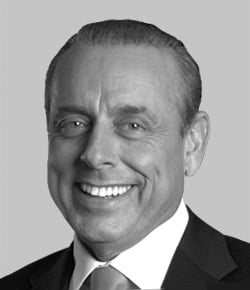 Shah Gilani
The dirt at Wells Fargo & Co. (NYSE: WFC) knows no depths. Last week, yet another example of systemic fraud was unearthed.
From 2017 through early 2018, employees at the Systemically Important Financial Institution (SIFI) fraudulently altered social security numbers, addresses, and dates of birth on thousands of corporate customer documents.
Here's what the bank was dodging, who should be fired (and jailed), and where to put your money when major institutions fail you…
Why This Time Is Different
The last couple of front-page news stories about fraud at Wells Fargo focused on managers encouraging employees to open 3.5 million fake checking and credit accounts and employees improperly charging mortgage and auto loan customers hidden and egregious fees.
This time, however, it's a little different.
This time, Wells Fargo employees altered and added fake social security numbers, addresses, and dates of birth on possibly tens of thousands of small corporate customers' account information files in the bank's "wholesale" unit.
As part of 2015 anti-money laundering controls imposed on Wells Fargo by regulators for the bank's compliance failures, Wells had to update and complete customer profiles in the bank's wholesale unit, which covers more than 100,000 small firm accounts with assets of between $5 million and $20 million.
New Upgrade Could Send Bitcoin to $100,000 – Learn Aboutthe Opportunity That CouldDeliver a Million-Dollar Payday to Investors Who Act Now
With the June 30, 2018, deadline approaching to meet consent orders related to the bank's compliance problems, and no way to get all the information it hasn't rounded up since 2015 in on time, it looks like employees took it upon themselves (or were told) to fill in verification requirements in customer account documentation files.
This time, the criminal activity wasn't about ripping off customers; it was about cheating regulators.
And when it comes to regulators, a Wells Fargo spokesman said the bank doesn't comment on regulatory matters. He said in a statement: "This matter involves documents used for internal purposes. No customers were negatively impacted, no data left the company, and no products or services were sold as a result."
In other words, "So, what's the big deal?"
How much the bank's going to have to pay for this is anybody's guess.
But because regulatory infractions don't create front-page news like ripping off millions of customers does, the fines won't be close to the $1 billion dollars Wells just paid for its mortgage and auto loan criminal activity.
Join the conversation. Click here to jump to comments…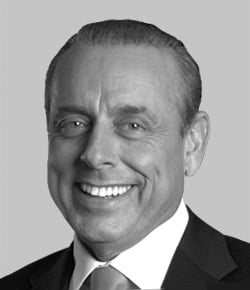 Shah Gilani
About the Author
Browse Shah's articles | View Shah's research services
Shah Gilani is the Event Trading Specialist for Money Map Press. In Zenith Trading Circle Shah reveals the worst companies in the markets – right from his coveted Bankruptcy Almanac – and how readers can trade them over and over again for huge gains.Shah is also the proud founding editor of The Money Zone, where after eight years of development and 11 years of backtesting he has found the edge over stocks, giving his members the opportunity to rake in potential double, triple, or even quadruple-digit profits weekly with just a few quick steps. He also writes our most talked-about publication, Wall Street Insights & Indictments, where he reveals how Wall Street's high-stakes game is really played.
… Read full bio