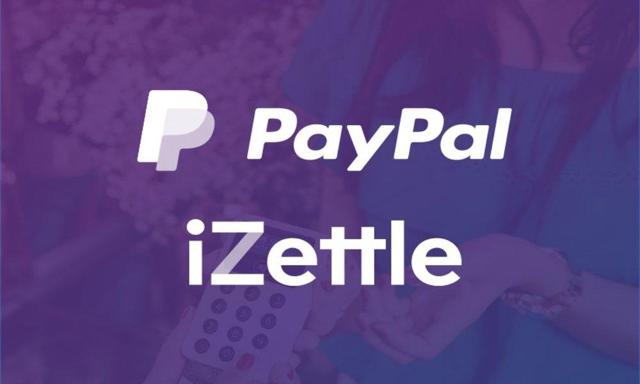 Source: Muycomputerpro
A trend has been emerging recently in the pure-play Internet space, as companies like Amazon (NASDAQ:AMZN), and now PayPal (NASDAQ:PYPL), are looking to physical businesses as growth markets of the future.
What the main issue is, is there are only a limited number of related businesses companies in the tech space can enter in order to significantly boost revenue and earnings within the parameters of the expertise and market these companies compete in.
In the case of Amazon, it was obvious the company wanted to compete in the food market, as it lends itself to the retail business it is in, and represents a huge growth opportunity. The challenge was the way it operated its retail e-commerce business didn't work with fresh produce in particular, which limited the growth prospects of the company, which is why it acquired Whole Foods.
I think PayPal has similar aspirations with iZettle, although it doesn't reflect a market the size of the U.S. grocery market, even with the international potential it reflects.
The questions that need to be answered are how much will this add to the top and bottom lines of PayPal, and how long it'll take to add value to the company.
The deal
PayPal paid a hefty $2.2 billion for iZettle, a little over 20 times 2017 revenue. Before the offer, it was preparing to go public, and it had been seeking a value of $1.1 billion for the IPO.
The company isn't profitable yet, and the transaction will be dilutive for full-year 2018 at about $0.01 EPS on a non-GAAP basis, which means that could be the best-case scenario. I conclude that because non-GAAP usually is more favorable to management than GAAP is.
With a customer base of approximately 500,000, it means PayPal is paying on average about $4,400 per customer.
For 2018, revenue from iZettle should come in at about $165 million on $6 billion in volume. The company says it will "reach EBITDA profitability by 2020 on a standalone basis." From 2015 to 2017, its CAGR was at 60 percent. With the added investment of PayPal, that isn't likely to slow down.
Based upon the existing numbers, it could take several years before PayPal to pay for its investment in iZettle. I think it could reduce that period of time if it successfully markets its one-stop shop business in new markets.
Another element will be whether or not PayPal will be able to upsell some of iZettle's customers and increase the amount of revenue and earnings per each business it serves.
Benefit of becoming an omnichannel or one-stop shop business
The most obvious benefit to PayPal's acquisition of iZettle is it becoming an omnichannel, or one-stop shop for its customer base.
As iZettle stands at this time, PayPal will gain an immediate in-store presence in another 11 markets, including Brazil, Denmark, Finland, France, Germany, Italy, Mexico, the Netherlands, Norway, Spain, and Sweden. With only Brazil and Mexico being in the top 10 in population in the world, it represents a lot of upside potential for PayPal if it manages to successfully leverage the new benefit of being a one-stop shop in its coming marketing campaigns.
With consumers now wanting a variety of ways to pay for goods and services, small businesses want whatever options are available to meet that demand. Now whether on desktop, smart phones or in-store, PayPal will be able to supply a payment option at each point of sale (POS).
Not only should this generate meaningful revenue over time, but also it should be able to do so at a solid profit, as the company scales it around the world.
What I think the market may be underestimating at this time is the added potential of cross-selling and up-selling new products or services to customers.
As its customer base grows, it provides opportunities for new offerings and revenue from its customers. One already in place that could be offered to PayPal's customers is the loan business iZettle has in place. Point of sales is a great way to gather data in order to customize loans to small businesses.
Because those that own the gateways in payments will be able to generate consistent, long-term fees; this is a battleground with a lot of competitors in it. With the acquisition of iZettle, PayPal has improved its competitive position and could build a moat that is defendable and difficult to compete against.
It of course has to successfully execute on its plans for iZettle, but it now has the pieces in play to grow market share on all important payment touch points in the retail market.
Potential growth over next several years
A 2018 report by Zion Market Research found that the size of the market by 2022 will be about $98.27 billion. Starting from 2017, that represents a CAGR of 13.5 percent during that five-year period.
That only deals with the point of sales, not the potential for ancillary sales once the payment system is scaled across other markets. In the short term, revenue should increase on the loan side of that specific business of iZettle. Concerning cross-selling and up-selling, it's impossible to know at what level PayPal will be able to successfully market its other products, but it definitely has the potential to grow significantly. This is why I see the company maybe surprising to the upside and receiving the return on its investment quicker than the numbers at this time suggest.
Among the other markets iZettle already operates in, PayPal said it sees "near-term in-store expansion opportunities into other existing PayPal markets, and acceleration of omnichannel commerce solutions in Australia, U.K. and U.S."
If it is able to execute in the important Australia, U.K. and U.S. markets in the near term, it could do even better than I think it's going to do with the ancillary sales coming from the embedded small business customer base that comes with iZettle.
Conclusion
PayPal did pay a stiff premium for iZettle, raising a number of eyebrows in the financial world, but I think that while it does come with risk, the upside potential is worth the price.
With the online tech market in a number of areas maturing, it's getting difficult to generate the type of growth that came in the past, which is why companies like PayPal and Amazon are looking to physical businesses for new revenue streams that can move the revenue and earnings needles.
There is no doubt the acquisition of iZettle provides PayPal with a stronger product line and marketing position, which it can now aggressively offer to small business owners.
I believe once the deal closes, PayPal is going to be aggressive in its attempt to enter new markets, scale the in-store business, and cross-sell and up-sell existing products, while develop new ones to further leverage the benefit of the deal.
From everything I've read concerning the acquisition, it appears this is the big play by PayPal for future growth. It has a lot riding on the outcome of the new business, and I think it's going to provide all the capital and resources needed to give it the best chance at success.
Although it does have numerous competitors across a variety of markets, I think this is PayPal's to win or lose. For it to be considered a company that can deliver value and growth, it'll have to show the market and shareholders it can execute and make the deal work.
If it fails with iZettle, I think it's going to go through a difficult period where it struggles to find catalysts that convince investors it still has opportunities to grow in the market it competes in.
My final thought is I believe it has a much better chance of making it happen than failing because of its past record and experience, along with growth potential coming from the retail payment market.
Disclosure: I/we have no positions in any stocks mentioned, and no plans to initiate any positions within the next 72 hours.
I wrote this article myself, and it expresses my own opinions. I am not receiving compensation for it (other than from Seeking Alpha). I have no business relationship with any company whose stock is mentioned in this article.