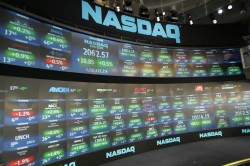 Timberland Bancorp, Inc. (NASDAQ:TSBK) declared a None dividend on Tuesday, April 24th, Zacks reports. Investors of record on Friday, May 11th will be paid a dividend of 0.23 per share by the savings and loans company on Friday, May 25th. This represents a dividend yield of 1.61%. The ex-dividend date is Thursday, May 10th.
Shares of NASDAQ TSBK traded up $0.24 during trading hours on Friday, reaching $32.57. The stock had a trading volume of 16,147 shares, compared to its average volume of 28,366. The firm has a market capitalization of $238.54, a price-to-earnings ratio of 15.32 and a beta of 0.22. Timberland Bancorp has a twelve month low of $21.63 and a twelve month high of $33.28.
Get Timberland Bancorp alerts:
Timberland Bancorp (NASDAQ:TSBK) last issued its earnings results on Tuesday, April 24th. The savings and loans company reported $0.57 EPS for the quarter. The business had revenue of $12.71 million during the quarter. Timberland Bancorp had a return on equity of 14.18% and a net margin of 29.92%.
In other Timberland Bancorp news, SVP Marci A. Basich sold 2,300 shares of the stock in a transaction on Wednesday, March 7th. The stock was sold at an average price of $30.04, for a total transaction of $69,092.00. Following the completion of the transaction, the senior vice president now directly owns 600 shares in the company, valued at $18,024. The transaction was disclosed in a filing with the Securities & Exchange Commission, which is accessible through this hyperlink. Also, EVP Edward Colman Foster sold 3,000 shares of the stock in a transaction on Wednesday, February 21st. The stock was sold at an average price of $29.00, for a total value of $87,000.00. Following the transaction, the executive vice president now owns 2,905 shares of the company's stock, valued at $84,245. The disclosure for this sale can be found here. Insiders have sold 15,300 shares of company stock valued at $463,292 over the last quarter. Corporate insiders own 6.30% of the company's stock.
Separately, ValuEngine upgraded Timberland Bancorp from a "hold" rating to a "buy" rating in a research note on Wednesday.
About Timberland Bancorp
Timberland Bancorp, Inc operates as the bank holding company for Timberland Bank that provides various banking services in Washington. It offers various deposit products, including money market deposit accounts, checking accounts, regular savings accounts, and certificates of deposit. The company also provides one-to four-family residential, multi-family, commercial real estate, construction, custom and owner/builder construction, speculative one- to four-family construction, commercial construction, multi-family construction, land development construction, and land loans.