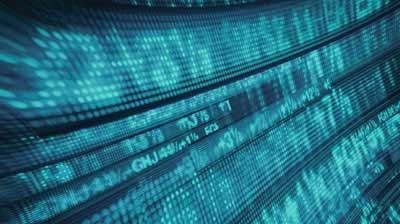 This Top Pick for capital gains in 2017 designs and manufactures semiconductor processing systems, notes Richard Moroney, editor of Dow Theory Forecasts.
Lam Research (LRCX) has consistently outgrown the overall semiconductor-equipment market due to its high exposure to 3D NAND flash memory.
Demand for wafer-fabrication equipment is notoriously volatile. However, over the last 90 days, the consensus profit estimate for this year jumped 17%, with 95% of analysts raising their targets.
The 2017 estimate rose 7% as 76% of analysts became more optimistic. The consensus now projects profit growth of 32% over the next 12 months and 15% annually over the next five years.
Lam's rank of 91 out of 100 in our proprietary Quadrix Earnings Estimates is tops among its six category scores, but the company has no glaring weaknesses, earning at least 65 in each category.
Lam Research is the only Focus List stock that qualified for the top five in all four of the areas we considered for this story — growth, estimate revisions, value, and price performance.
The p/e ratio of 12 is 32% below its industry average. At its analyst day last month, LRCX projected better-than-expected shipments for the March quarter and boosted its dividend by 50%. The stock now yields 1.7%.
Subscribe to Dow Theory Forecasts here…