The following five stocks all appear to be headed into downtrends following recent periods of strength. All charts are from VantagePoint, an artificial intelligence platform that utilizes neural networks and intermarket analysis to predict future price action.
Some things to know about each of the charts below
They are all -month charts, with each candle representing one trading day
The black line is a simple 10-day moving average, while the blue line is a predicted 6-day moving average
A crossover of the two lines indicates a trend change. The blue line crossing over the black is a bullish signal, while the black crossing over the blue is a bearish signal
The red-green bar at the bottom of the chart is a Neural Index, that predicts strength or weakness in the next 24 hours
Genworth Financial
Genworth Financial, Inc. (NYSE: GNW) had a predictive moving average crossover to the upside in late-April indicating a bullish trend. The Neural Index also supported that move to the upside. Since then the stock is up over 27 percent, and the uptrend only appears to have gotten stronger as the two lines have diverged.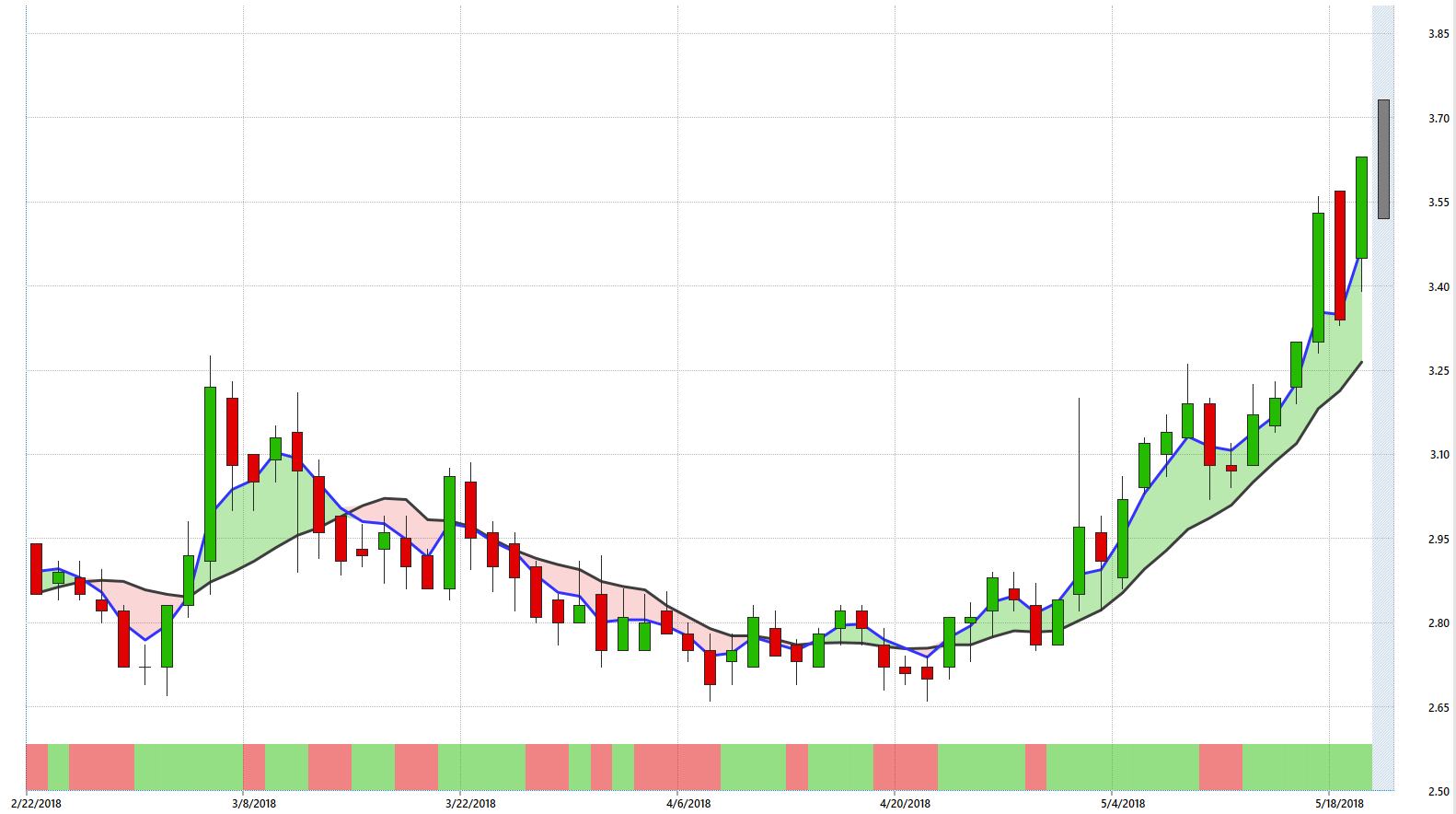 Under Armour
Under Armour, Inc. (NYSE: UAA) also had a bullish crossover in late-April, indicating that an uptrend was beginning. Since that crossover, the stock has risen almost 18 percent above the $20 handle, a price level not seen since November.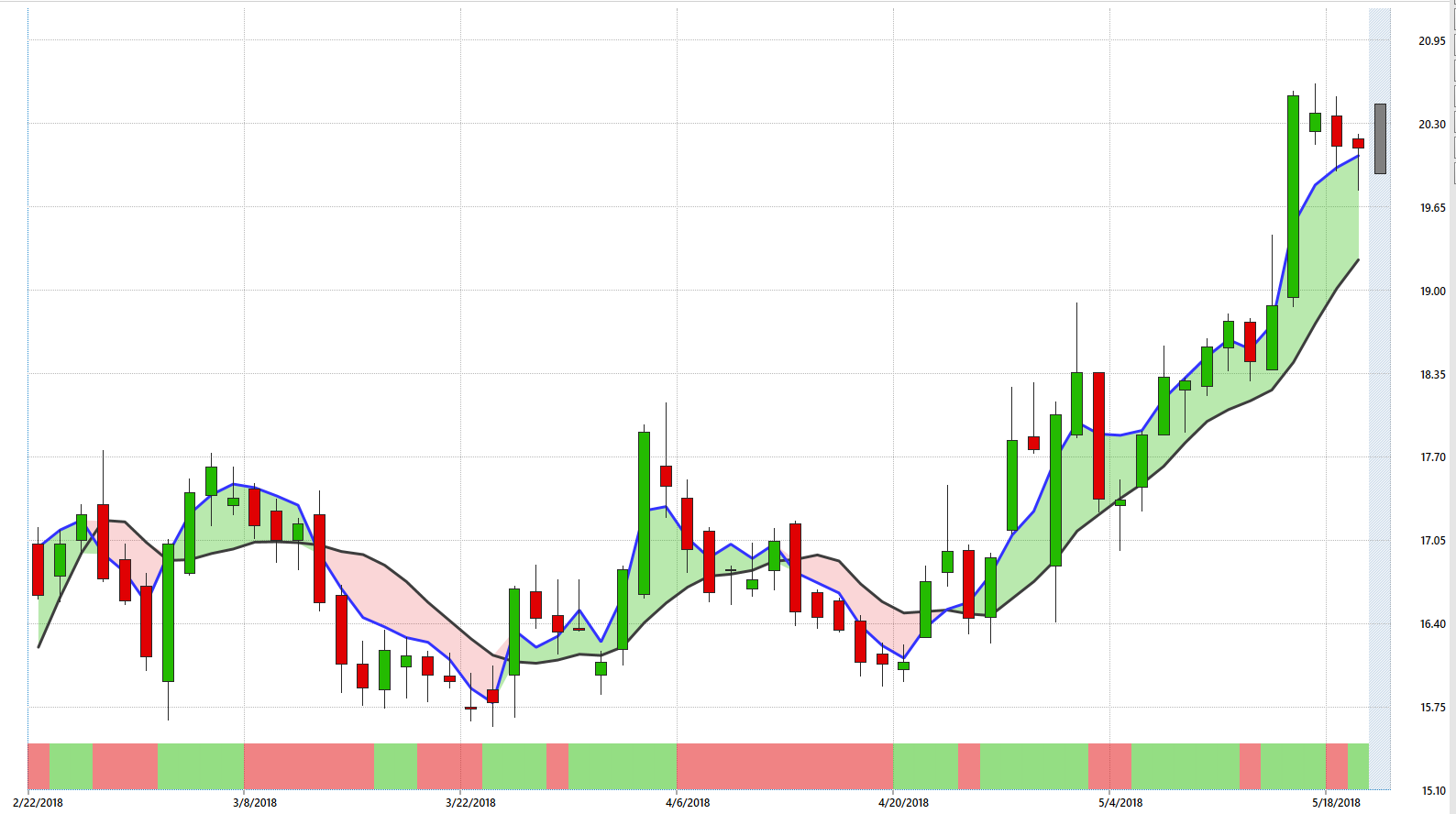 Valero Energy
Valero Energy Corporation (NYSE: VLO) had a very clear crossover to the upside on April 4, and since then the stock has been on a tear, rising 34 percent. As long as oil continues to rise, this looks like a stock that could keep rising as well.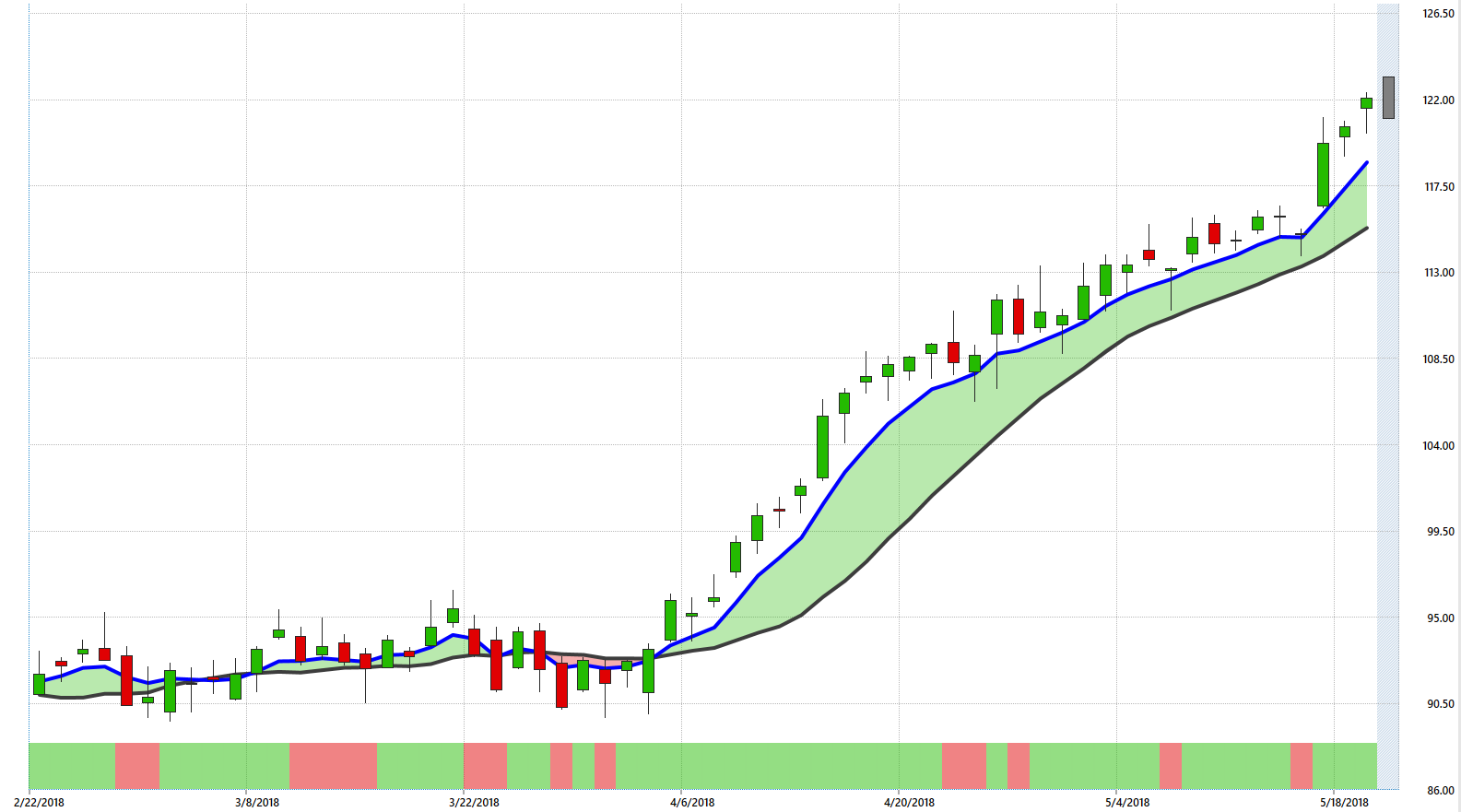 OPKO Health
OPKO Health, Inc. (NASDAQ: OPK) follows a similar pattern, but to the downside. The market had a crossover to the upside in mid-April when that blue line made the cross above the black line. All of this indicated to traders that an uptrend was beginning. But over the last three trading days the stock appears to have entered a downtrend, as the two lines have crossed back over. This will be one to watch for further potential downside activity.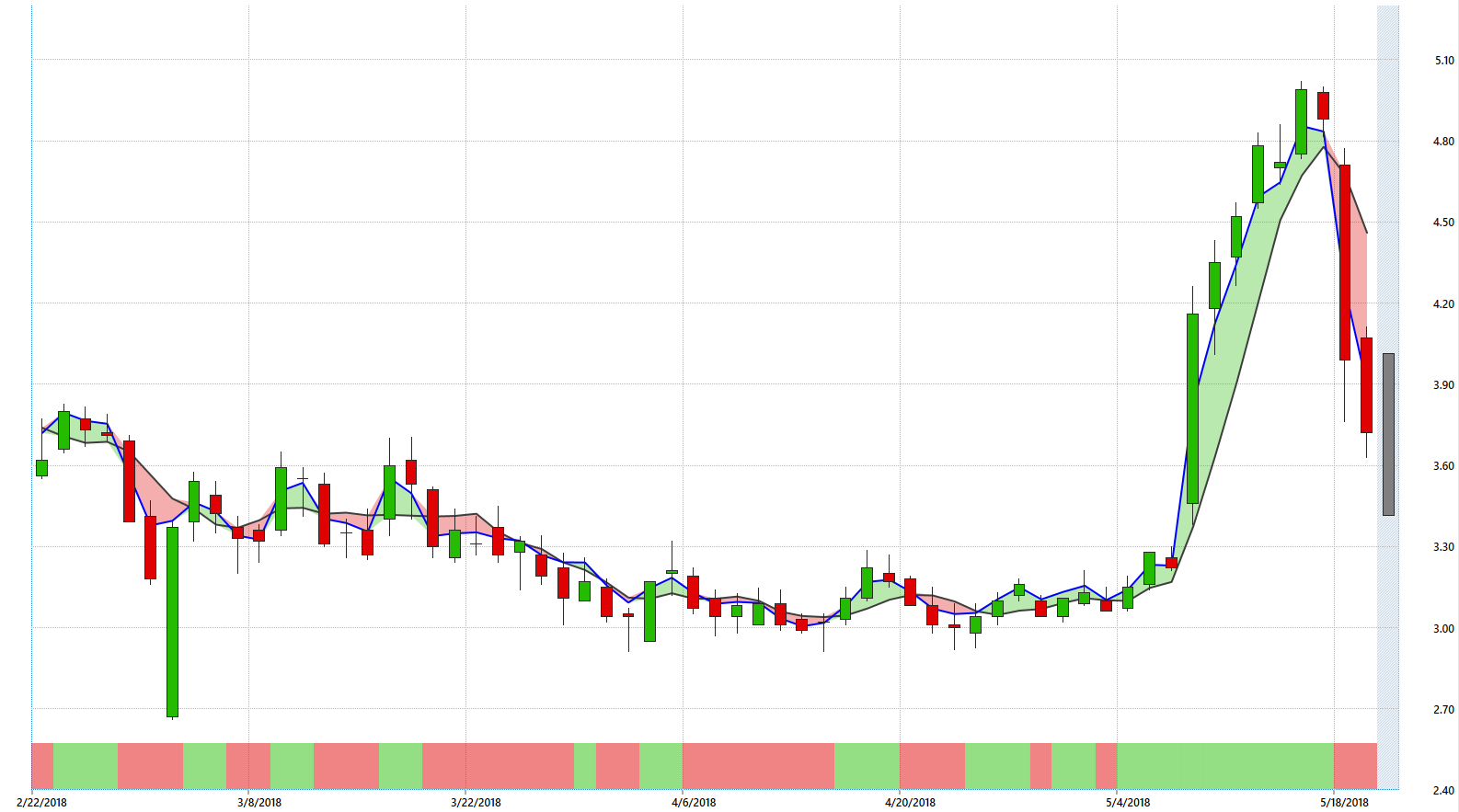 Brookfield Infrastructure
Brookfield Infrastructure Partners L.P. (NYSE: BIP) follows the same idea. That market had a bearish crossover in early April, and since then the stock is down about 7 percent. Despite some period of intraday strength, the overall downtrend appears to have only gotten stronger.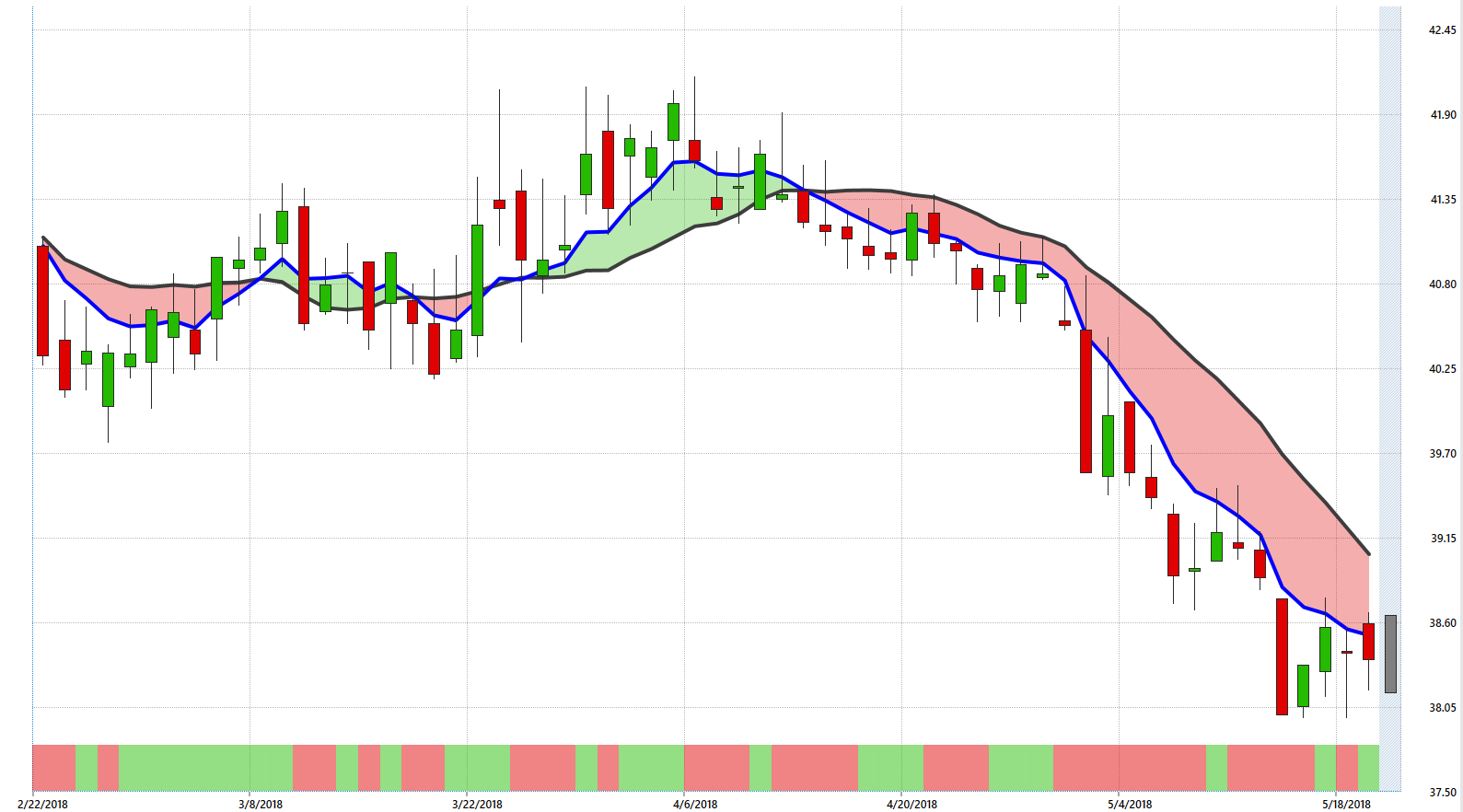 VantagePoint is an editorial partner of Benzinga. For a free live demo click here.