Shares of Nordstrom, Inc. (NSYE: JWN) got an 8 percent pop on Feb. 23 on news that the Nordstrom family was finalizing an offer to take the company private.
But upon the company board's rejection of the proposal on March 5 and subsequent and termination of discussions, the stock has consolidated even tighter than it had been.
Since that rejection by the board, shares of JWN have traded in a range of $46-$52. That's a $6 range over the course of 45 trading days. Very tight consolidation.
Typically, stocks that consolidate for a period will eventually breakout to the upside or downside. While we won't know which way that'll be until that happens, we can take clues from its recent action.
The following charts are courtesy of VantagePoint, an AI platform that uses intermarket analysis to predict future price action between 1-3 days in advance.
First, a couple of things to note on these charts:
The gray candle represents a predicted range for JWN's price action on Friday, May 4.
The blue line is what we're focusing on here. That's a prediction of where the stock's 6-day moving average will be.
The black line is a simple 10-day moving average. When the black line crosses below the blue line, that's a bearish signal.
3 Days Out
On this 1-month chart, the blue line is predicting what JWN's 6-day moving average will be three days in advance. Notice how the blue line is creeping closer to the black line. This is potentially bearish, but we need to see more.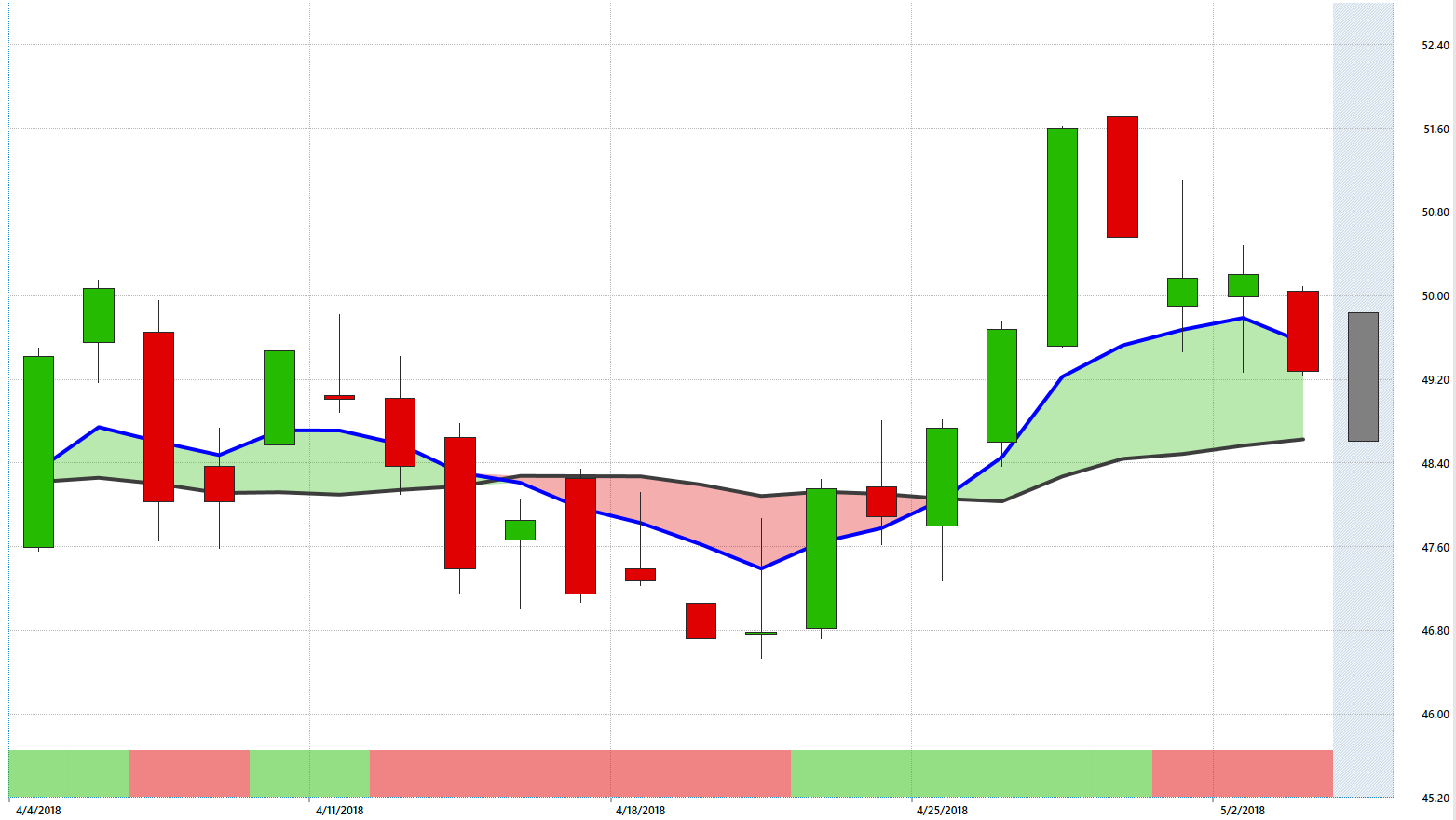 2 Days Out
On this chart, the blue line predicts JWN's 6-day moving average two days in advance. Here we can see that the blue and black lines have converged. Not what you want to see if you're a bull.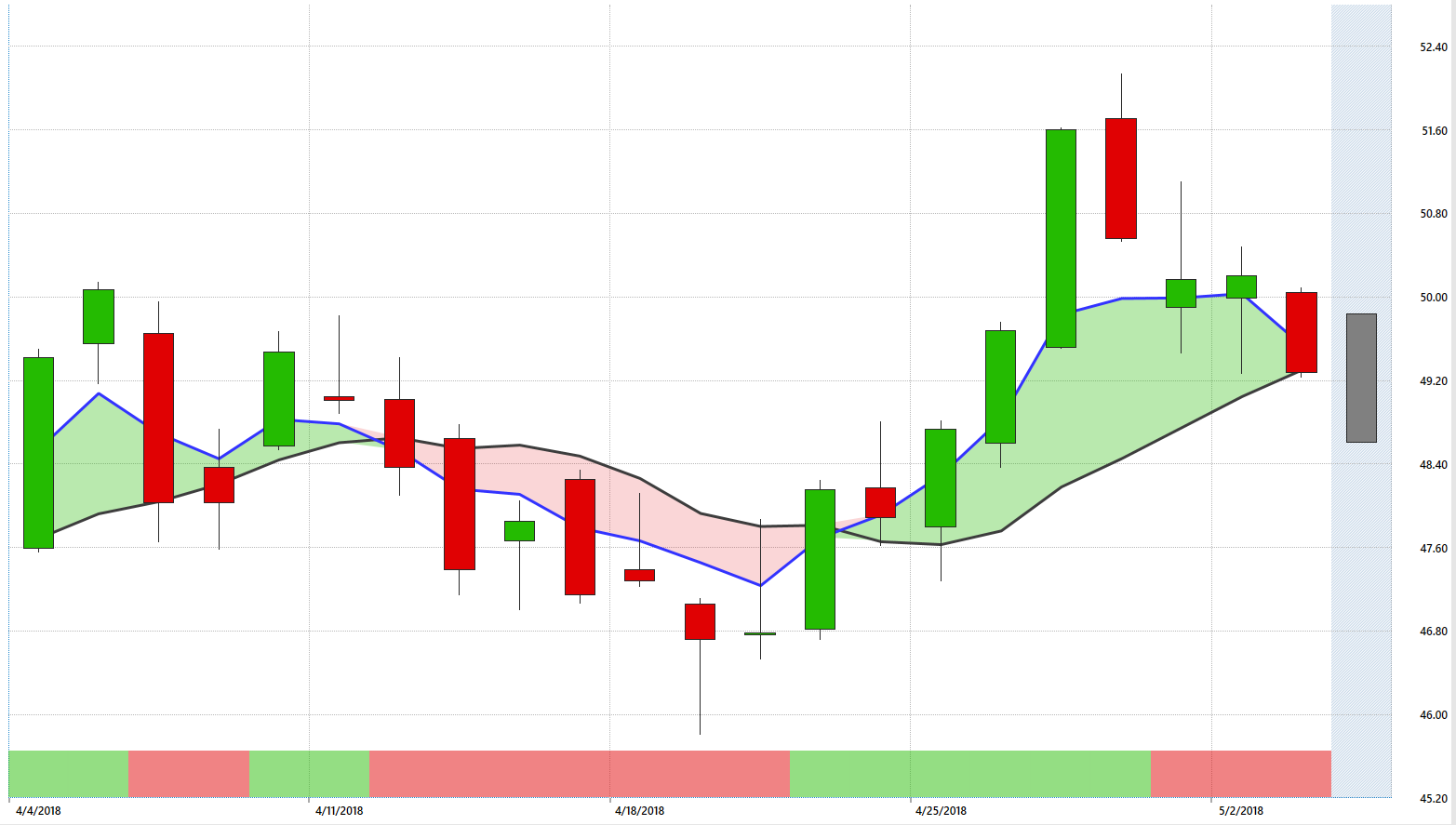 1 Day Out
Here, the blue line is predicting JWN's 6-day SMA at the next day's close. The two lines have already crossed over on Tuesday, indicating that JWN is in for immediate weakness.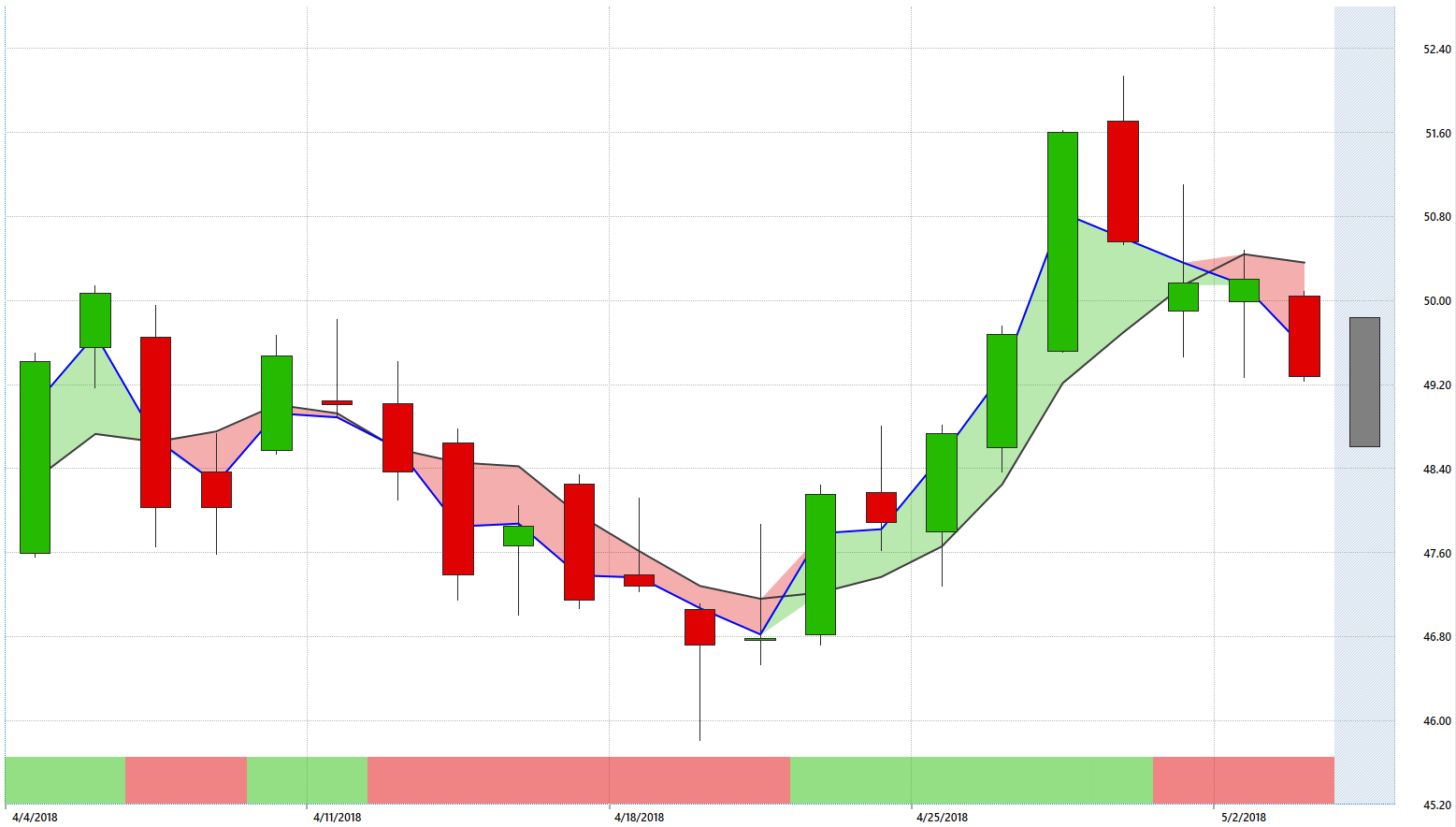 As of publication, shares of Nordstrom were trading down 1 percent during Friday's session. They are due to report their Q1 earnings on May 17 after the market close.
Vantagepoint is a content partner of Benzinga