Deals and Financings
Harbin Pharmaceutical Group (Hayao) will invest $300 million in GNC Holdings (NYSE: GNC), a US company that makes nutritional supplements. Hayao will also form a JV with GNC to make and distribute GNC supplements in China. After the transaction, Hayao will be GNC's largest shareholder with a 40% stake in the company. GNC shares rose 27% on the news, climbing to $5.35 per share.
Oncologie, a Boston-Shanghai biopharma, in-licensed greater China rights to lefitolimod, an immunoncology candidate developed by Mologen [F: MGN] of Berlin. The two companies also plan a global collaboration for lefitolimod, including a biomarker that Oncologie will develop. Oncologie will make an initial $3.7 million payment and invest another $2.5 million in Mologen's shares within one year. In addition, Oncologie agreed to pay milestones that total over $120 million plus double-digit royalties on any sales. The two companies will share revenues from any sales, based on their contributions.
NovaBay Pharmaceuticals (NYSE: NBY), a Bay-area anti-microbial company, announced a new private placement of $6 million from OP Financial (HK: 01140), a Hong Kong-listed investor. The transaction replaces one, announced two months ago, in which Ch-Gemstone Capital (Beijing) was supposed to invest $10.3 million in NovaBay stock. Plus, CG Capital planned to acquire $18 million in stock from public investors. The CG Capital investments were not approved by China regulators because of foreign investment worries.
Lee's Pharm of Hong Kong in-licensed Greater China rights to an investigational anticoagulant being developed by Korea's GC Pharma (formerly known as Green Cross). Lee's will also develop the anticoagulant, an oral Factor Xa inhibitor, in other Southeast Asian countries. GC Pharma will receive an upfront payment along with milestones and royalties, though specific details were not disclosed. Lee's is active in China's anticoagulant space, with one marketed product and several others in development.
Trials and Approvals
Hutchison China MediTech (Chi-Med) (AIM/NSDQ: HCM) completed patient enrollment in a China Phase III trial of fruquintinib as a treatment for patients with non-small cell lung cancer. The trial, which enrolled 527 NSCLC patients who have failed two earlier treatments, will administer fruquintinib as a single agent. Chi-Med has started a Phase II trial in NSCLC as an adjunct to Iressa (gefitinib) as a first-line treatment for lung cancer. The CFDA has already accepted an NDA for fruquintinib in colorectal cancer.
Industry Insights
China's life science is on fire. Years of promising growth is now producing results, and the pace of investment continues to rise. Jonathan J. Wang, PhD, Senior Managing Director of OrbiMed Asia, a healthcare focused fund, sees a lot to like in the current landscape – but he notes lingering weaknesses as well. Recently, Dr. Wang discussed China life science with partneringNEWS, a publication of EBD Group. ChinaBio and EBD will hold the tenth iteration of the ChinaBio Partnering Forum in Suzhou, China on April 25-26, 2018.
It was a perfect underdog story: a small, little-known company, with no history of clinical success, wows the world's biggest cancer convention with breakthrough data. That's what China's Nanjing Legend Biotech did at the most recent ASCO meeting. Legend's CAR-T candidate produced remission in 94% of multiple myeloma patients. Shortly later, Legend partnered the CAR-T drug with Janssen Pharma, which agreed to a $350 million upfront payment, plus milestones and a 50/50 split in costs and profits. But there are 186 CAR-T molecules in development in the US, and another 153 in China. Will Legend's 94% success rate – astonishing as it seems – be enough for best-in-class?
Disclosure: None
Editor's Note: This article covers one or more stocks trading at less than $1 per share and/or with less than a $100 million market cap. Please be aware of the risks associated with these stocks.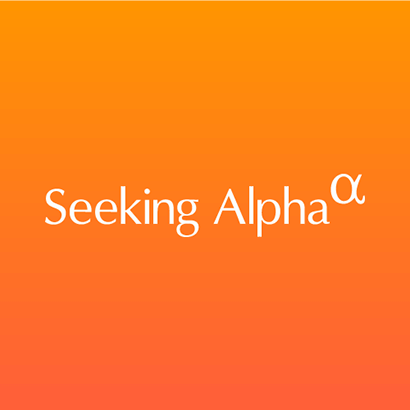 About this article:ExpandTagged: Investing Ideas, Quick Picks & ListsWant to share your opinion on this article? Add a comment.Disagree with this article? Submit your own.To report a factual error in this article, click here