As a company in a turnaround situation, Advanced Micro Devices (AMD) would traditionally get pulled lower as markets teeter with a downward bias. At the time of writing, the S&P 500 and the Dow Jones are trading lower by 0.5 1 percent daily. The volatility gives bears, who collectively raised their bearish bet against the stock, an excuse to find doubt in AMDs recovery. Unfortunately, the chip company reported too good a quarter and raised its guidance, lessening any doubt that the company will achieve higher sales and profits in 2018 and beyond.
Cryptocurrency a Non-Issue
AMD is well aware that its loyal fans of PC gamers will give Vega a chance over Nvidias (NVDA) GTX graphics cards. The cryptocurrency miners, specifically for Ethereum but tracked through the ETF (OTCQX:GBTC), are more than willing to pay twice or three times over MSRP for Vega GPUs. Since AMD does not benefit from the higher prices, and crypto miners will slow GPU purchases as mining becomes less profitable, the company looks out for its community of enthusiasts. On the conference call, AMD said:
Our first priority when we look at (the) allocation of graphics cards is to gamers. And so that's through OEMs, that's through system integrators, that's also working with key e-tailers to make sure that they are prioritizing the gamers segment and we're going to continue to do that. And so, that's one piece that we know well. We also work directly with the commercial miners, and so, we see kind of what their forecasts are and they work with us and so that we have good visibility on.
Source: SA Transcript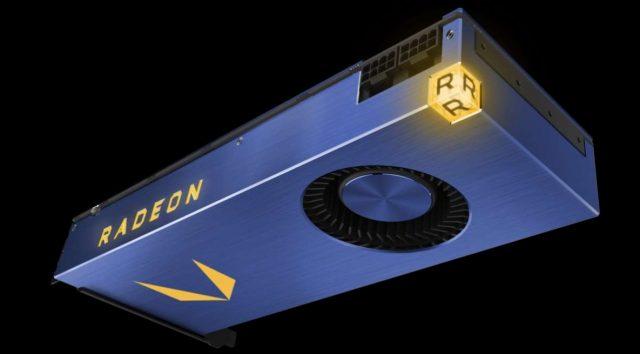 Crypto miners account for only 10 percent of GPU revenue. While they have disrupted pricing for GPUs, memory, and other PC parts, AMD will continue supporting their needs. Its just that it will put a higher priority to the gamer market. Last month, prices of GPUs started falling by around 25 percent. ASICs designed to mine Ethereum put a negative pressure on GPU prices. So as mining using Vega cards fall, the market could get a potential flood of AMD and Nvidia GPUs. Since the resale value of such cards is lower and the demand less desirable, it should not compete with sales of AMDs GPUs at the retail stores.
Ryzen Momentum Accelerating
ASPs for CPUs rose during the quarter and will go up again throughout the year. Ryzen accounted for 60 percent of client processor revenue, up around 20 percent sequentially. More desktop and notebooks are getting Ryzen chips, giving ASPs a lift. The launch of second-generation Ryzen desktops, based on the 12 nanometer Zen+ architecture, should not only keep ASPs from falling but may even give a boost. With more retailers like Dell and HP Inc. (HPQ) offering Ryzen-powered computers, AMD may need to raise its revenue forecast later this year.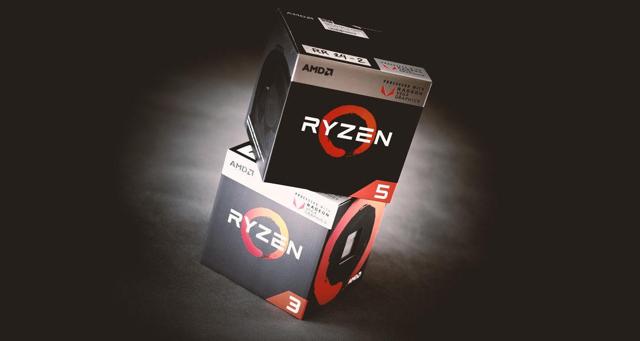 In the current second quarter, Ryzen mobile launch will not add to results in the near term but will give profit margin a lift later this year. Already, Dell has 2-in-1 notebooks, while Acer, HP, and Lenovo all experienced strong sales last quarter. Investors may confidently forecast higher mobile revenue and profits in Q3 and Q4 this year, above managements forecast.
AMD is not stopping at Zen+. It is building on the 7 nm capability, in-line with the product roadmap for Ryzen:
I think as we look forward, and I think this is important, we believe that the 7-nanometer capability of the foundry ecosystem is very good, and that puts us in a good competitive spot from a manufacturing standpoint. And then, on the design side, obviously, we have things that we're planning. And so, I see the competitive environment as one that is as good and we're going to work very hard to make sure that it gets better over time. Obviously, we take the competition very seriously.
Source: SA Transcript
Conversely, Intel is delaying its 10 nm Cannon Lake because it can. To compete effectively against AMD's Ryzen, Intel need only cut prices for its chips.
Deep-Learning Platform
Just as Nvidia (NVDA) stock trades at P/Es in the 40 50 range thanks to its deep-learning and super-computing offering, especially in the ADAS (self-driving) market, the same may happen for AMD stock. Still, investors must have patience before AMD trades at Nvidia-like multiples. Radeon Instinct 125 is getting validated and tested at this time. AMD just launched ROCm, or Radeon Open Compute ecosystem, a platform for GPU-Enabled HPC and Ultrascale Computing.
Speaking of supercomputers, AMD announced a deal with Cray (CRAY) whereby Crays supercomputers will use EPYC chips.
ROCm is in the early innings and is something that offers power-hungry users an alternative to Nvidias offerings.
Semi-Custom Sales Fall
Investors should not be surprised that revenue from the embedded and semi-custom segment dropped in the first quarter. AMD did not collect any big royalty payments in the period. The console refresh cycle has yet to restart. Until Sony (SNE) and Microsoft (MSFT) ask for more powerful APUs, the Jaguar architecture is good enough for current-generation consoles.
Valuation and Takeaway
At $11 a share, AMD may trade above its peers from an EBITDA multiples comparison. The forward growth is under-stated in light of the pace of Ryzen and Vega sales the company demonstrated in its first quarter. Sure, Micron (NASDAQ:MU) and Lam Research (NASDAQ:LRCX) are valued at lower forward P/Es, but if its growth is slowing and AMD's is accelerating, the disparity in the valuation is justified.

Source: finbox.io
And while Wall Street has an average price target of $13.84 on AMD stock, conservative investors may choose Qualcomm (QCOM), Micron Technology, Nvidia, and Intel (NASDAQ:INTC) as better comparisons. In that scenario, AMDs relative premium is justified because of the 40 percent revenue growth in the last quarter. Even after assuming revenue growth slows to the single digits within the next 10 years, AMD stock has a fair value in the teens.
Please [+]Follow me for value stocks on sale. Click on the big "follow" button beside my my avatar.
DIYers (Do-it Yourselfers) benefited from the AMD trading strategy ahead of the earnings report. This DIY idea originates from the DIY Value Investing marketplace service.
Disclosure: I am/we are long AMD.
I wrote this article myself, and it expresses my own opinions. I am not receiving compensation for it (other than from Seeking Alpha). I have no business relationship with any company whose stock is mentioned in this article.