Dont look for Chinese President Xi Jinping to announce meaningful concessions when he delivers an eagerly awaited speech Tuesday in the midst of a China-U.S. trade battle that has unsettled investors and sent ripples through global financial markets.
Carl Weinberg, chief economist at High Frequency Economics, said a look at Chinese official news media should dampen any expectation that Xi will announce significant reforms on intellectual property rights or access by foreign companies to Chinas markets in an effort to head off U.S. tariffs when he speaks at the Boao Forum an annual event often touted as Chinas equivalent to the annual World Economic Forum gathering in Davos, Switzerland.
We believe China believes that it has little to fear from U.S. tariffs, and that it sees itself as having more to gain from holding on to the upper ground in the face of U.S. threats, Weinberg said, in a Monday note.
China will never surrender to the irrationality of the U.S. in the trade war, and the only way for the U.S. to reduce loss is to slam on the brakes. Lead editorial in Chinas Peoples Daily
Stocks tumbled as recently as Friday in part on rising trade tensions, with China last week detailing plans to respond to the Trump administrations proposal for tariffs on $50 billion in Chinese imports. The spat further escalated after the White House late Thursday said the administration was considering tariffs on a further $100 billion in imports.
But stocks were regaining some lost ground on Monday, with the S&P 500
SPX, +1.50%
up 1.4% and the Dow industrials
DJIA, +1.40%
advanicn more than 300 points, or 1.3%, after Trump administration officials appeared to soften rhetoric in media appearances over the weekend. Expectations for Xi to offer something of an olive branch may have also contributed to the more upbeat tone, analysts said.
Weinberg, however, pointed to the opinion section of the weekend edition of the Peoples Daily, the official newspaper of the Chinese Communist Party, which carried several editorials and op-eds slamming the U.S. stance, including a lead editorial that said China has the capability and determination to fight to the end.
While saying Beijing has the sincerity to sit down for a talk, it warned that China will never surrender to the irrationality of the U.S. in the trade war, and the only way for the U.S. to reduce loss is to slam on the brakes.
Weinberg said investors should realize that President Xi cannot back down on tariffs with the party talking like this. After all, he is the head of the [party] and the chair of its Standing Committee.
Also, analysts note that Beijings response to the U.S. tariff threats show a deep understanding of U.S. politics. Beijings decision to target U.S. agricultural exports, for example, takes aim at Republican and Trump strongholds, and comes just months ahead of crucial midterm congressional elections.
Read: China soybean salvo is well-timed shot in trade skirmish
David Kotok, chairman and chief investment officer at Cumberland Advisors, argued the case in a Monday note:
Chinese policy makers know the U.S. system and thoroughly understand U.S. politics. They know what the midterm elections mean, and they see how Trump has intensified the political activism of the Trum
Eldorado Gold (NYSE:EGO) and China Natural Resources (NASDAQ:CHNR) are both small-cap basic materials companies, but which is the superior stock? We will contrast the two companies based on the strength of their risk, profitability, earnings, dividends, valuation, analyst recommendations and ins
On Monday, a Wall Street Journal article (Men Ditch Suits, and Retailers Struggle to Adapt) noted that the U.S. men's suit market has shrunk 8% to $1.98 billion since 2015 (although the pace of the decline has moderated in recent years) with small cap men's wear stock Tailored Brands (NYSE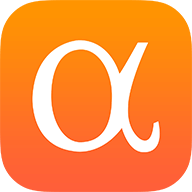 Peugeot (OTCPK:PEUGF) has officially introduced the new 208 or 208 II to the world of hatchbacks at the Geneva Car Show 2019. The car will be available to customers later this year in June. It could be a game changer not only for the world of hatchbacks, but also for the car manufacturer, as it
If you turned 70½ in 2018 and you still haven't taken your first required minimum distribution from your individual retirement account, you're almost out of time.
The IRS requires individuals holding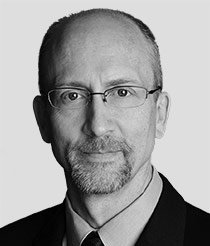 This site uses Akismet to reduce spam. Learn how your comment data is processed.
Keith Fitz-Gerald
Things that'll be "different this time" usually aren't, especially when it comes to hot stoves, hot steering wheels, and hot bond markets. Touch 'em and you'll get burned, or so g
2019-03-31 04:46:47
2019-03-30 17:56:49
Here's Advertisement
2019-03-30 12:56:51
2019-03-30 09:26:49
2019-03-30 08:47:21
2019-03-29 10:36:43
2019-03-29 01:26:50
2019-03-29 01:16:45
2019-03-28 18:26:45