Last week, Under Armour (UA) (UAA) announced that Peter Ruppe, SVP and GM of footwear, would leave the company. The Wall Street Journal reported that Ryan Drew, currently the VP and GM of the basketball footwear business, will replace Ruppe as GM of footwear. Looking back at Ruppes tenure, which spanned from January 2015 until last week, there were definitely some hits and misses.
While Under Armours footwear revenue soared from a touch under $700 million to over $1 billion in FY16. YTD, sales are up just a touch under 1%, though the broader backdrop for performance footwear is terrible. With such lackluster performance, a change was bound to occur. Over the past year, I think Under Armour has actually released some interesting, on-trend designs, but the marketing momentum behind the designs has failed. Under Armour has not had the viral marketing of adidas (OTCQX:ADDYY) or Nike (NKE), and the accountability starts at the top.
Enter Ryan Drew
Ryan Drew is a well-known industry figure, with a fairly unique path to the top job at Under Armour. Drew played basketball at the University of California, and he still holds the record for three point shots made in a game. Drew spent nearly five years at Under Armour, from 2007 to 2012, where he was a director of footwear for the basketball division. This was at the time when Under Armour was scrapping by with the likes of Brandon Jennings the designs and the marketing are a little better with some time to reflect.
Drew then left UA for a CMO job at a smaller company, followed by an SVP job at another smaller company, before returning to Under Armour as the GM of the basketball footwear business in 2016. Without question, Drew is not responsible for the meteoric rise of Stephen Curry, but he may be responsible for helping significantly improve the design process on the Curry 4, which has experienced tremendous sell-through in limited quantities thus far.
What I really like about Drew is that he worked at And 1 during its meteoric rise in the late 1990s. The brand had some great designs, but more importantly, the marketing connected deeply with basketball players at the time. I was one at the time, and I can attest to the power of the brand and the And 1 mixtapes that made streetball legendary.
In my view, this is exactly what Under Armour is missing. Its products do not connect with consumers because the marketing right now is bad. Under Armours limited allocation strategy has helped the Curry 4 to some extent, but what I see is Under Armour footwear really failing to partner with companies like Foot Locker (FL) and Finish Line (FINL), as well as with key social media influencers who can help product gain momentum. As I noted previously, I think Under Armour has some good product designs, and frankly, many of their footwear products perform well technically. However, we are not in a performance cycle we are in a fashion cycle. And to sell fashion, you need to be great marketers and designers, not necessarily great performance engineers.
As an added bonus, Drews son is currently in the college basketball recruiting process. I think this allows Drew to stay closer to youth culture, and I have no doubt that it will help him assess ideas to grow the business. Under Armour already opened a footwear office in Portland, Oregon, and I think the company will have better luck recruiting better marketers and designers under its new structure.
What does UA need to do to succeed in footwear?
I believe there are a few critical success factors that can help boost the Under Armour business. Some are out of Under Armours control, but I think the company can derive interim solutions.
A return to performance as fashion. It wasnt long ago that the newest Nike running shoes like the Free and Lunarglide were popular as casual sneakers, land there was a time about 5-6 years ago where the latest LeBron James and Kobe Bryant were must-have fashion items. Unfortunately, that is not the case right now. Retro remains the predominant style, coupled with sock-like hybrids like the adidas Ultra Boost, NMD, and Iniki. Under Armour completely failed to promote its similar products, and due to its relatively young age, Under Armour simply does not have a retro portfolio that can compete with Nike or adidas.
Under Armour is, however, a respected performance brand. When the trend turns towards performancewhich is not going to be the case near-termUnder Armour could be a winner. In the interim, the company should do its best to meet current fashion demands.
Quick, agile marketing. Under Armour needs to promote its footwear heavily via social media, using influencers on Instagram (FB) and YouTube (GOOG) (NASDAQ:GOOGL) to move product. Additionally, the company needs to leverage demand generators like Finish Line and Foot Locker to help make its product more premium and more appealing. New products need to receive the proper marketing spend and support. I think this is where Drew will add value.
Segment, segment, segment. Although the high-end of the sneaker market is a great place to be, there is a booming middle class dominated by shoes like the Nike Tanjan and Monarch IV. I think Under Armour needs to properly segment its brand and product to differentiate between what products are high-end and what are mass market, or, economy. Nike does a great job of this its cheap products look cheap. With regards to Under Armour, outside of the basketball realm, its tough for me (a long-time sneakerhead) to see true differentiation.
Thoughts on Under Armour at Its Current Price
At its current price, Under Armour continues to trade at a super high multiple with no insight into near-term earnings. However, I believe management is genuinely focused on improving the brand perception and returning to growth in North America. You will see investors claim Under Armour is the next Starter, or the next Champion, but in reality, the company has built many successful product lines beyond simply performance T-shirts, and I think the brand has tremendous value. Overseas, in my experience, UA is seen as a premium relative to Nike and adidas. Theres value in this situation, but I think it could take a year or two for the company to turn itself around.
Because of its volatile performance, my fair value for the Under Armour business is quite wide I have scenarios where its as low as $13 and scenarios where its as high as $30. I believe buying the stock right now is a bet on an upside scenario, and a belief in the value of the Under Armour brand. There is earnings upside if the company sheds itself of the connected businesses, and I believe a company like VF Corp (VFC) would be happy to buy the company for $17-20 per share. Overall, I think we are in the middle of a reset, and it could get ugly, but Under Armour should deliver long-term shareholder value. As adidas has demonstrated, footwear growth can accelerate materially, which would in turn drive significant earnings upside.
Disclosure: I am/we are long UA, FL, FINL.
I wrote this article myself, and it expresses my own opinions. I am not receiving compensation for it (other than from Seeking Alpha). I have no business relationship with any company whose stock is mentioned in this article.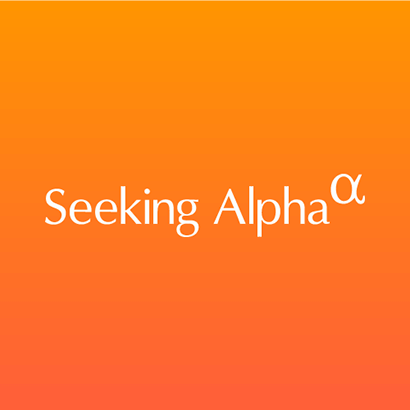 About this article:ExpandAuthor payment: $35 + $0.01/page view. Authors of PRO articles receive a minimum guaranteed payment of $150-500.Tagged: Investing Ideas, Long Ideas, Consumer Goods, Textile – Apparel Footwear & AccessoriesWant to share your opinion on this article? Add a comment.Disagree with this article? Submit your own.To report a factual error in this article, click here